The Internet is a powerful medium that has revolutionized and redefined the way consumers research, select and purchase a motor vehicle. In the digital era, regardless of the size of your store, dealers and managers need to compete with the best in the business – just to stay in business. Mark Walsh, CEO of Mark Walsh International, will demonstrate what better dealers and managers do better from click in to drive off. Whether you are a rural, regional or major metropolitan player, you will leave with tips, tools and techniques to reform and re-energize your business immediately. Mark Walsh is sharing his expertise with you.
What will you learn and what action items will you take back to the dealership?
1. Learn about the unseen impact of social media – the little things that make the big difference in reputation management.
2. Learn to create a competitive advantage at every touch point.
3. Learn to recognize the opportunities that exist right under your nose to increase volume and gross without spending a nickel!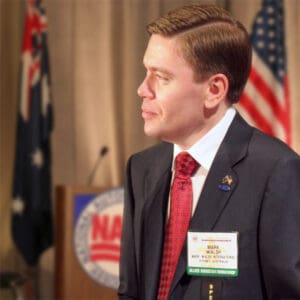 Mark Walsh is the CEO of Mark Walsh International. The company is a global leader in automotive sales management education, sales consultant training and consultancy. The company currently provides products and/or services to manufacturers, dealers and automotive associations in 39 countries. A frequent industry speaker, Walsh has addressed over 600 manufacturer meetings, industry associations, 20 groups' and automotive conventions globally. Walsh was the first international speaker ever afforded the honor of being invited to present a workshop at a NADA Annual Convention.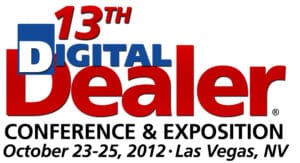 A 13th Digital Dealer® Conference & Exposition Featured Speaker: Mark Walsh presents:  From the Digital to Physical – How to Improve Your Volume and Gross Overnight: Learn how to effectively manage the factors that are totally within your control to close more deals and generate more gross.
We're building out the agenda, selecting speakers and topics for more than 100 sessions that are laser-focused on all things digital.
The Digital Dealer Conference & Exposition is the premier educational conference and expo dedicated to Internet and technology solutions for automotive professionals. Digital Dealer events deliver the largest array of speakers, peer to peer opportunities, and exhibit hall offerings – all carefully designed to impart cutting edge business strategies. With an audience of the industry's most progressive dealers and managers and the most innovative conference format, Digital Dealer provides the ultimate learning and networking environment.  For more information, visit:  www.DigitalDealerConference.com
Author: