Many dealerships today have shifted their sales focus to embrace how car buyers have moved to a new digital purchasing model. The problem is that their dealerships are still being run following traditional spending strategies. Joe Castle, founder and CEO of SOCIALDEALER, and CEO of Castle Automotive Group, will teach you how to reorganize your financial strategies and reallocate resources to maximize your profits. Joe will cover advertising strategies, employee allocations, and expense management. These are the same strategies Joe used to turn around his dealerships and generate over $5 million in annual profits. Joe Castle is sharing his expertise with you.
What will you learn and what action items will you take back to the dealership?
1. Learn how to move traditional ad dollars into digital ad dollars, while reducing your advertising expense and increasing ROI.
2. Learn how to re-align your employees to handle the new digital sales process and reduce your overall wages.
3. Learn what your financial statements and advertising spend should look like in a digital dealership line by line.
4. Learn what your percentages to gross should look like in key areas like personnel, variable expenses, and semi-variable expenses in a digital dealership.
5. Learn how your dealership can build more cash-in-bank when making these changes.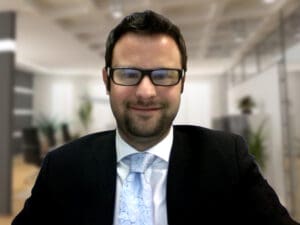 Joe Castle has 12 years experience in the automobile industry. He is the founder and CEO of SOCIALDEALER, CEO of Castle Automotive Group, AutoCare Warranty Corporation, and Castle Capital Management LLC. He has first-hand experience in how to double and triple car sales by use of digital marketing strategies in a dealership. As the auto industry has endured a 30% decrease, Castle has driven his dealership's sales over 200% and gross profits over $5.2 million annually. His goal is to drive the automobile business to the next level by designing and implementing digital marketing strategies that transform traditional dealers into revolutionary digital dealers. He has a B.A. in business management from Northwood University.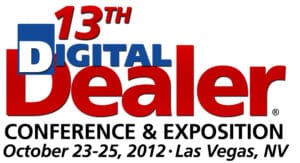 A 13th Digital Dealer® Conference & Exposition Featured Speaker: Joe Castle presents:  Moving the Money to Digitize your Dealership: Reorganizing your expense structure to maximize profits in your digital dealership.
We're building out the agenda, selecting speakers and topics for more than 100 sessions that are laser-focused on all things digital.
The Digital Dealer Conference & Exposition is the premier educational conference and expo dedicated to Internet and technology solutions for automotive professionals. Digital Dealer events deliver the largest array of speakers, peer to peer opportunities, and exhibit hall offerings – all carefully designed to impart cutting edge business strategies. With an audience of the industry's most progressive dealers and managers and the most innovative conference format, Digital Dealer provides the ultimate learning and networking environment.  For more information, visit:  www.DigitalDealerConference.com.
Author: