Jack Simmons, dealer training manager at Cars.com, is sharing his expertise with automotive dealers and managers on how to drive a winning online reputation.
Dealers have spent countless hours and resources improving their CSI scores and it's clear their customers have great things to say. Imagine what a powerful sales tool those ratings would make if dealers could share them!
With the growth of consumer reviews and their importance in the shopping process, it's happening, and the trend is no longer unique to dedicated customer feedback sites. To meet consumer demand, third-party shopping sites are increasingly incorporating the option to provide feedback about products and sellers alike. Car dealers in particular have the power to use customer feedback to their advantage, differentiating their inventory and increasing trust with potential car buyers. In "Driving a Winning Online Reputation" Jack Simmons shares ways dealers can identify their brand advocates and get them talking on their behalf, best practices for integrating reviews into the sales and service processes, and tips for monitoring and responding to feedback.
What will you learn and what action items will you take back to the dealership?
1. Learn how to develop and implement a strategy for creating a culture that values online customer feedback and integrates reviews throughout the organization
2. Learn how to identify your brand advocates and get them talking on your behalf.
3. Learn how to craft and execute processes for monitoring and responding to feedback that demonstrate your dealership's commitment to customer service and serve to differentiate your store online.
4. Learn how to promote your successes both internally and externally to reinforce buy-in among your team and leverage your reputation to influence consumer purchasing decisions.
Jack Simmons, dealer training manager, Cars.com, has trained more than 100,000 automotive professionals over the course of his 30-plus years in the industry, including both franchise and independent dealers as well as professionals from automotive manufacturers and industry organizations. A former dealer himself, Simmons has been on the forefront of helping dealerships attract the online car shopper, from online reputation management and optimizing new car inventory listings to winning with mobile. He is a frequent speaker at industry events, including NADA, NIADA, Digital Dealer, the DrivingSales Executive Summit, the J.D. Power Automotive Internet Roundtable and national BHPH conferences. Previously, he served as a national dealer trainer for AutoTrader.com, where he managed and developed training programs for dealers, manufacturers and state automotive associations. He joined Cars.com in 2010.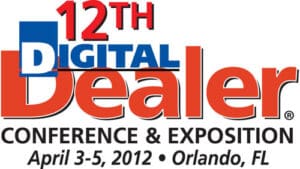 A 12th Digital Dealer® Conference & Exposition Featured Speaker: Jack Simmons presents:  Driving a Winning Online Reputation: Turning satisfied customers into advocates for your brand.
We're building out the agenda, selecting speakers and topics for more than 90 sessions that are laser-focused on all things digital.
www.DigitalDealerConference.com
[post_adspot]
Author: