Sales of new vehicles are rebounding, but growth in mobile technology and consumer-generated content have completely changed how car buyers shop. This is particularly true of new car shoppers, who often have many choices when deciding where to buy. Laurie Foster, Cars.com dealer training manager, will share with you actionable strategies for reaching new car consumers the way they want to be reached.  She will also share how dealers can leverage their brand and reputation to differentiate their stores and win more business. Laurie Foster is sharing her expertise with you.
What will you learn and what action items will you take back to the dealership?
1. Learn how to gain insights into new car shopper behavior and understand how decision-making criteria for new differs from used/certified.
2. Learn how to build a game plan for leveraging the dealership brand's value story and reputation to drive more sales.
3. Learn how to get more mileage out of OEM, third-party and local dealer association marketing investments.
4. Learn how to track and analyze performance to drive process improvement and optimize ROI.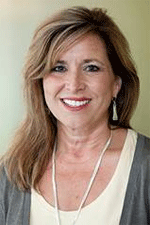 Laurie Foster brings nearly 15 years of experience to her role as dealer training manager at Cars.com, where she has developed customized training programs for dealers, OEM representatives and other automotive industry professionals. Focused on sales training, process improvement and profitability, Foster has been a requested guest speaker at national dealer group events, and trainings sponsored by Toyota, General Motors, Ford and Volkswagen among other manufacturers, as well as at industry conference workshops, including the 12th Digital Dealer Conference and Exposition. Prior to joining Cars.com, Foster served in training and senior sales management roles for dealerships and dealer groups in Chicago, Boston and Michigan.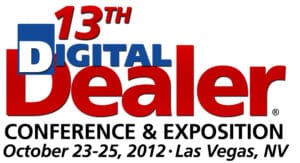 A 13th Digital Dealer® Conference & Exposition Featured Speaker: Laurie Foster presents:  Turbocharging your New Car Sales: Gain market share, win consumer engagement and sell more new cars by differentiating your dealership's brand and reputation online.
We're building out the agenda, selecting speakers and topics for more than 100 sessions that are laser-focused on all things digital.
The Digital Dealer Conference & Exposition is the premier educational conference and expo dedicated to Internet and technology solutions for automotive professionals. Digital Dealer events deliver the largest array of speakers, peer to peer opportunities, and exhibit hall offerings – all carefully designed to impart cutting edge business strategies. With an audience of the industry's most progressive dealers and managers and the most innovative conference format, Digital Dealer provides the ultimate learning and networking environment.  For more information, visit:  www.DigitalDealerConference.com
Author: