"Check-ins," "likes," "follows" and "recommendations" aren't just for restaurants and retail shops anymore. Car shoppers are increasingly accessing reviews, places, location-based social media networks and other mobile websites and apps to research and engage with both vehicles and dealerships during the shopping process. Cars.com Dealer Training Manager, Jack Simmons, will share with you how you can harness the power of location-based marketing to connect with more car shoppers anytime, anywhere and across all the devices they use. Jack Simmons is sharing his expertise with you.
What will you learn and what action items will you take back to the dealership?
1. Learn the fundamentals of location-based marketing.
2. Learn how consumers are using their mobile devices to research vehicles and dealerships.
3. Learn tips for engaging car shoppers through location-based marketing, mobile check-ins and social media.
4. Walk away with a process you can take back to your dealership for gathering mobile data, interpreting it and using it to refine a dealership's mobile strategy for even better results.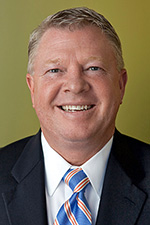 Jack Simmons has trained more than 100,000 automotive professionals over the course of his 30+ years in the industry, including both franchise and independent dealers as well as professionals from automotive manufacturers and industry organizations. A former dealer himself, Simmons has been on the forefront of helping dealerships attract the online car shopper, from online reputation management and optimizing new car inventory listings to winning with mobile. He is a frequent speaker at industry events, including NADA, NIADA, Digital Dealer,  the J.D. Power Automotive Internet Roundtable and national BHPH conferences.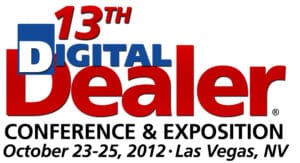 A 13th Digital Dealer® Conference & Exposition Featured Speaker: Jack Simmons presents:  Mastering the Mobile Check-in: Harnessing the power of location-based marketing to connect with more car shoppers.
We're building out the agenda, selecting speakers and topics for more than 100 sessions that are laser-focused on all things digital.
The Digital Dealer Conference & Exposition is the premier educational conference and expo dedicated to Internet and technology solutions for automotive professionals. Digital Dealer events deliver the largest array of speakers, peer to peer opportunities, and exhibit hall offerings – all carefully designed to impart cutting edge business strategies. With an audience of the industry's most progressive dealers and managers and the most innovative conference format, Digital Dealer provides the ultimate learning and networking environment.  For more information, visit:  www.DigitalDealerConference.com
Author: