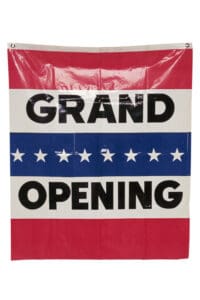 RICHMOND, Va. – CarMax, Inc., the nation's largest retailer of used cars, officially opened its first auto superstore in North Attleboro, Massachusetts last month, located at 120 Draper Avenue. The store is more than 13,600 square-feet, employs more than 50 associates and stocks about 300 used vehicles of nearly every make and model.
"Resuming our growth plan has meant expanding into new areas such as Massachusetts," said Tom Folliard, president and chief executive officer of CarMax. "We are proud to bring our unique car buying experience to North Attleboro area residents."
More than 200 local dignitaries and CarMax associates attended a grand opening preview event at the North Attleboro location today. The event included a "Road Rally" for charity featuring local television personalities competing in contests, which included a pack-the-trunk event. CarMax donated $1,000 to each participant's charity, and the winner's charity received an additional $1,000.
The CarMax Road Rally participants included WJAR-TV Rhode Bytes & Unreal Deal host Doreen Collins, WLNE-TV news anchor Mark Curtis, and WPRI-TV Rhode Show host Michaela Johnson. Organizations that received the donations were Providence Animal Rescue League, Special Olympics Rhode Island and The Meeting Street.
CarMax opened its first store in Richmond, Virginia more than 18 years ago after the company surveyed thousands of consumers to find out what they liked and disliked about car shopping. CarMax was designed according to the survey responses, giving consumers what they asked for:
Low Prices
No hassles, no haggling on all four parts of the car purchase:
The price of the vehicle, which is posted clearly on the car and on carmax.com
Extended service plan, consumers can choose the plan that's right for them
Financing, with all options displayed on a computer for the consumer to review
The "trade-in," a written cash offer good for seven days whether or not the customer buys a car from CarMax

Broad Selection
Hundreds of vehicles on every lot (average 250 to 450 per store)
Nearly every make and model (both domestic and import used vehicles)
Used vehicles that are generally one to six years old with less than 60,000 miles
30,000 vehicles online at carmax.com
Transfer any used car to the store nearest you
Great Quality
Guaranteed quality cars and no flood or frame-damaged vehicles or vehicles with odometer or title issues
Thoroughly inspected and reconditioned vehicles
Five-day money back guarantee and a limited 30-day warranty
Customer Friendly
A For Kids Only play area
CarMax will buy any car, whether or not the seller purchases a CarMax vehicle
North Attleboro, Mass. area residents can also preview CarMax vehicles by logging onto www.carmax.com. The website features actual prices and photos of thousands of CarMax vehicles available nationwide. Prospective car buyers can have a vehicle transferred from any CarMax location to the North Attleboro store for a fee.
CarMax is sharing photos and videos from today's event on the company Facebook page: www.facebook.com/CarMax and through Twitter @CarMax.
About CarMax
CarMax, a member of the FORTUNE 500 and the S&P 500, and one of the FORTUNE2011 "100 Best Companies to Work For," is the nation's largest retailer of used cars. Headquartered in Richmond, Va., CarMax currently operates 107 used car superstores in 52 markets. The CarMax consumer offer is structured around four customer benefits: low, no-haggle prices; a broad selection; high quality vehicles; and customer-friendly service. During the twelve months ended February 28, 2011, the company retailed 396,181 used cars and sold 263,061 wholesale vehicles at our in-store auctions. For more information, access the CarMax website at www.carmax.com.
Author: