Interactive community for car nuts offers personalized profiles viewable with QR codes
DETROIT – Are you on The BLOCK? That's the question car enthusiasts will be asking this summer now that The BLOCK – powered by Chevrolet Performance – is online at theblock.com.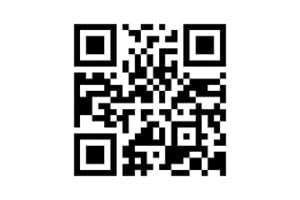 The BLOCK is a new performance-oriented online social community that blends online "bench racing" with interactive features of enthusiasts' vehicles and projects insider info on new parts, the latest Chevrolet factory-performance models and Chevrolet racing activities.
With the scan of a "QR," or Quick Response, code, a BLOCK member's profile, including photos, videos and more, can be viewed at a car show, cruise night, drag race or even at the end of the rockiest off-road trail.
"The BLOCK is social media for gearheads," said Jim Campbell, General Motors U.S. vice president of Performance Vehicles & Motorsports. "Whether you're into street rods, muscle cars, trucks or late-model performers, it is designed for enthusiasts of all stripes to share their experiences and talk about their projects with like-minded people who share a passion for building, racing and enjoying cars and trucks."
When it comes to sharing knowledge that can help enthusiasts build their project vehicle, The BLOCK delivers advice and insight of fellow builders as well as the first look at the latest crate engines, engine parts and vehicle accessories from Chevrolet Performance. Since GM engineers and other insiders will be on The BLOCK, the advice on selecting the right camshaft for an LS-engine upgrade, for example, might just come directly from a Chevrolet Performance engineer.
The BLOCK is also the first source for information on the latest new parts and accessories, as well as the bulletin board for all things related to Chevrolet racing – from the wheels-up action of the LSX Challenge Series and the fender-rubbing rivalries in NASCAR, to the dirt-slinging scrums in circle track and even the high-tech competition in Chevy's new IndyCar venture. And just like engineers who hang out on The BLOCK, well-known racers are also there, offering opinions and points of view from the racing world members can't get elsewhere.
"Wherever your car is, other enthusiasts will be able to view everything you want to share about it," said Campbell. "It's a great way to start conversations with new friends and tell your story in a unique way."
When someone signs up at theblock.com, a unique, easy-to-use QR code is assigned specifically to his or her profile. It's designed to be placed in the window of a vehicle, allowing other enthusiasts to scan it and instantly call up the profile and details about the car – including a restoration history, racing sponsorship details, car-show awards and even videos linked on the profile.
At The BLOCK, community members can also:
·         Be among the first to learn about the newest Chevrolet performance vehicles, including the COPO Camaro, Camaro 1LE, the next-generation Corvette and more – along with the parts and accessories Chevrolet Performance has to offer for them
·         Keep up on the latest performance news from inside Chevrolet Performance and the broader enthusiast world, including the first look at new crate engines and other components from Chevrolet Performance
·         Read about the latest Chevrolet vehicles and other Chevy news the moment it's announced
·         View exclusive content, including industry news, personality profiles, vehicle and component features and more
·         Follow the latest in Chevrolet Performance racing, from the LSX Challenge Series to circle track
·         Connect with other BLOCK members via the exclusive forum
·         Track upcoming events, including races, car shows, auctions and more.
Members who create a profile and display photos and list details about their vehicle(s), including technical specifications, show awards, race results and even performance results, such as 0-60 times and drag strip elapsed times. They can also post videos of their car or truck to share with other enthusiasts. Interaction among members allows them to "like" one another's vehicles, engines, etc., as well as post comments. All those features are viewable by others who visit the site or scan the QR code sticker on the member's vehicle.
The BLOCK also offers members a platform to reach a broader audience of enthusiasts, enabling greater visibility for their vehicle ahead of a classic car auction or to help promote a club's upcoming car show. The platform also affords greater exposure for racing sponsors than regional or single-vehicle forums. Members can request to start a forum for specific vehicles or topics, further broadening the scope and reach of The BLOCK.
"We are excited to see where the enthusiasts take The BLOCK," said Campbell. "We've provided the space for them, but they will drive where it goes from here."
NOTE TO EDITORS: The QR code shown on page 1 is functional. It links to The BLOCK's homepage and can be used as artwork for a story about The BLOCK.
Founded in 1911 in Detroit, Chevrolet is now one of the world's largest car brands, doing business in more than 140 countries and selling more than four million cars and trucks a year. Chevrolet provides customers with fuel-efficient vehicles that feature spirited performance, expressive design, and high quality. More information on Chevrolet models can be found at www.chevrolet.com.
Author: