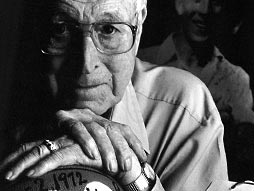 Car dealers double sales with Coach Wooden type habits, according to Todd Vowell.
"It's the little details that are vital. Little things make big things happen." Coach John Wooden
March Madness is in the air. What would the results of your next "Big Event" be if you prepared your salespeople and managers the same way Coach John Wooden prepared his basketball teams for The "Big Game?" After all, your Big Event is like the Big Game, right?
How much time and effort did top management invest into preparing everyone for your last Direct Mail Marketing "Big Event"? Some Dealerships prepare for the Big Event by adding it to their weekly "sales meeting" like this: "OK ladies and gentlemen, please remember to put all keys back where they belong after test drives. Next up, we have a direct mail promo going this weekend so people should be coming in with letters. We are spending good money to bring in this extra traffic so sell sell sell!" Thankfully its only a few…
Click here to read the entire post >>
Author: