Car Dealers Borrow Sales Strategies From Tesla, from Insider Car News.
It was only a matter of time before car dealers started to admit, at least to themselves, that Tesla Motors' sales model has some good points. The move is ironic considering that some of the same dealerships have been part of efforts in various states to outlaw direct car sales, which currently is the only way to purchase a Tesla vehicle.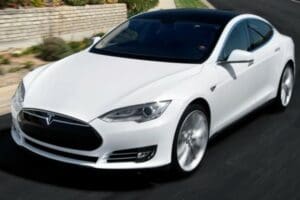 The news should be music to the ears of consumers, considering that a number of studies have shown that people resoundingly have a distaste for car shopping. In fact, Edmunds released a report during the summer showing that people would rather do their taxes or become celibate than have to visit dealerships and haggle for a car.
One of the dealerships cited as revolutionizing the car purchasing process is Sonic Automotive. Morgan Stanley went so far as to call it the "Tesla of dealers" for a variety of reasons, according to a recent report that ran in MarketWatch. Among the revolutionary efforts made by Sonic Automotive is a promise of a 60 minute car purchasing process, using in a new way to buy vehicles. Considering that the company has more than 100 dealers spread across 14 different states, the changes it is enacting are definitely influential.
Click here to read the entire article >>
Author: