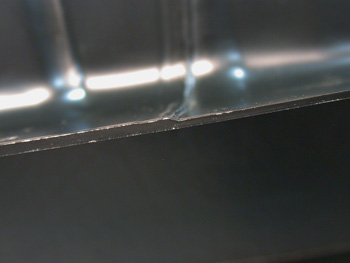 From Body Shop Business, can I section here?
The most common question we ask ourselves and each other is, "Where can I section this?"
Years ago, when the General Sectioning Guidelines established by the collision repair industry were still applicable to repairs, this question was answered fairly easily and effectively. This all changed when vehicle manufacturers started building vehicles to meet the new CAFE standards for fuel economy and the new crash test requirements (NHTSA) for safety. Saying, "Well, we did it this way before" or "We've always done it this way" becomes a very dangerous way of repairing today's vehicles. Looking up the vehicle manufacturers' procedures and following them becomes critical. Guessing is no longer an option.
Click here to read the entire post >>
Author: