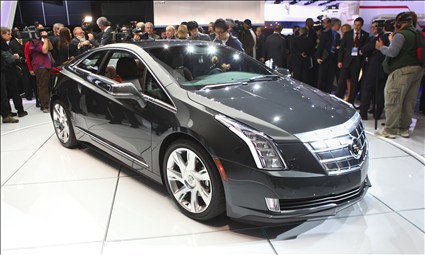 According to MSN.com, Cadillac is showing a sexy electric vehicle at the Detroit Auto Show this week. For the full story click here.
In 2012, sales of the Chevrolet Volt, an extended-range electric vehicle, reached 23,461, more than triple the 2011 figure but still nowhere near the 60,000 units Chevrolet had forecast. The Volt simply hasn't caught on like the last technological game-changer, the Toyota Prius hybrid, due in part to its $40,000 price tag, which is driven by the cost of the EV's advanced engineering.
So if price is a problem, why not build a sexier version of the Volt that people won't mind paying for? With the ELR, unveiled at the 2013 North American International Auto Show in Detroit this week, Cadillac is doing just that. To be built in limited quantities, the Cadillac ELR probably won't boost the sales of GM's electric vehicles significantly, but it will help defer the cost of building cars that use the latest technology.
Author: