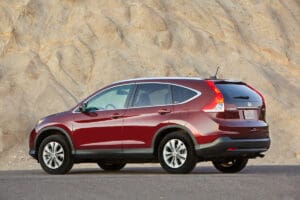 MIAMI — Brickell Motors is proud to announce that its Brickell Honda dealership earned the Council of Excellence award from the American Honda Finance Corporation for its exceptional performance in 2011.
The Council of Excellence Program, now in it's 11th year, is an annual initiative that recognizes those Honda dealerships that team with Honda Financial Services to offer comprehensive financing programs, and show above average results when it comes to serving their customers, closing sales and generating interest in their showroom.
This distinction places Brickell Honda among the top 15% of Honda dealerships in the nation in regards to new contract acquisition and sales satisfaction, among several other areas.
About Brickell Motors
Brickell Motors is the premier Miami Honda Dealer in the country. They are also well known for their extensive collection of Buick GMC Miami vehicles. Here you'll find an extensive selection of both new and used GM and Honda vehicles. If you're looking for Luxury Cars in Miami then you should visit the new addition, Brickell Luxury Motors. Brickell Motors also offers auto parts to the Miami area so that you can maintain your vehicle on your own. Order OEM Honda Parts online, and then visit our dealership to pick up your car parts or accessories when they arrive.
Author: