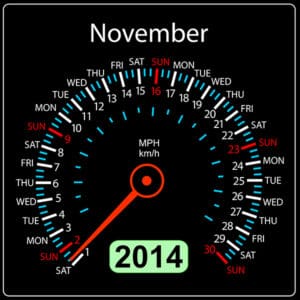 Black Friday deals could siphon some auto sales from December, from Automotive News.
Analysts predict SAAR will rise to 16.8 million
The Jacky Jones Lincoln dealership had a message for Black Friday shoppers: After picking up that big-screen TV, stop by and lease an MKZ for $299 a month.
"We have better deals than normal," said John Greene, general manager at the store in Gainesville, Ga. "Car manufacturers are just like everyone else. They want to sell as much product as they can during the holidays."
Black Friday, once associated with big-box retailers and shopping malls, has become a crucial day on the automotive sales calendar. Heavy discounting can undermine profit, whether you're General Motors or Wal-Mart Stores Inc. Given robust demand for automobiles and rising prices, the deals are unlikely to hurt automaker's margins, analysts say. Even so, they might pull sales forward from December.
Click here to read the entire article >>
Author: