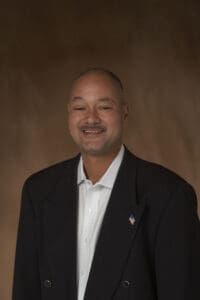 Peoria IL –Velde Lincoln Volvo in Peoria Illinois announce their new Co-Owner and Vice President/GM William Pearson Jr.
Mr. Pearson, former Partner/GM at Finish Line Ford in Peoria brings 25 years experience to the Velde organization.
"Strength and balance", says Dale Hicks, President and co-owner of Velde Lincoln Volvo, "those are two of the most valuable assets Bill brings to our organization.  We've been very successful in the past but Bill adds a level of industry knowledge few dealerships ever get to experience, especially in the competitive pre-owned arena."
"The Velde name has always been synonymous for quality, integrity and fairness.  I'm excited to become partners with Dale Hicks and Bruce Saurs," says Mr. Pearson.
Bill, his wife Darla and their two daughters are Peoria natives.  All are active in the community and he is routinely featured as a guest speaker for national automotive seminars and events as well as articles in industry publications like Automotive News.
The Velde Auto Group has been serving Central Illinois since 1957.  Velde Lincoln Volvo was established in 1984 in Peoria area by Bruce Saurs and Lynn Velde.  Dale Hicks joined the organization in 1979 and became Mr. Saurs business partner in 1991.  The Velde Auto Group consists of Velde Lincoln Volvo in Peoria, IL, Velde Ford and Velde Cadillac Buick GMC in Pekin, IL.
Author: