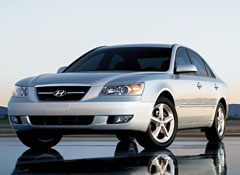 Best & worst used cars, according to Consumer Reports.
Every year it becomes more difficult to shop for a used car. Prices have been at historic highs, even for models with high mileage and seemingly excessive wear. And with so many vehicles from which to choose, it can feel overwhelming to find a car that drives well and will hold up down the road.
The lists below shows you the best small cars, sedans, and SUVs in four price ranges. Every car on this list performed well in our tests whenit was new and has had above-average reliability for the model years shown, based on our latest  Annual Auto Survey. Each vehicle also came standard with electronic stability control (ESC), a proven lifesaver, during the years indicated, unless otherwise noted. Consider these the used cars we would recommend to our family and friends.
Also, see our lists of used cars for every budget and those to avoid for models not to purchase.
Click here to read the entire article >>
Author: