When you ask auto professionals what a BDC means to them, you will get a variety of answers. However, a large number of them will include the words "call center." Unfortunately, due to the overuse of that phrase, it has been worn out. Today a BDC can be a stand-alone communication center for sales, service, or both; an Internet support center; or a hybrid version that includes all sources of revenue.
George Peters, BDC/e-commerce director for McGeorge Toyota Scion, is sharing his expertise on this with you. He will provide you with information on the different types of BDCs, if your dealership needs one, what is needed to create a new BDC, and helpful ways to elevate a current BDC to a higher level. You will also be given detailed information on performing a fixed operations and sales department needs analysis and steps for process improvement. All the ideas and information that are shared with you is dealer-tested from George Peters' dealership's BDC that handles 12,000-plus service calls and 600-800 Internet sales leads each month.
What will you learn and what action items will you take back to the dealership?
1. How to decide if you need a BDC and what type you need by doing the numbers.
2. How to centralize dealership operations to provide a unified customer service experience.
3. How a BDC will help increase the hours per RO, vehicle sales, and bottom line profits.
4. How to convert Internet leads to phone appointments, which lead to the sale.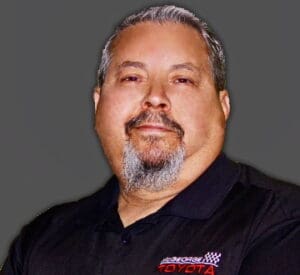 George Peters is the BDC/e-commerce director for McGeorge Toyota Scion. Peters entered the auto business in 1984 and began working with the Internet in the early '90s. In 2009 his team ranked #52 in Ward's Top 100 e-Commerce Dealers Nationwide.  In October 2011 McGeorge Toyota became one of 10 inaugural winners of the new Digital Dealer Website Excellence Award for lead volume. In December 2011, he appeared on the cover of Digital Dealer. His team is responsible for all electronic inquiries relating to sales and service, website, social media, and reputation management.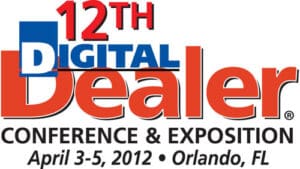 A 12th Digital Dealer® Conference & Exposition Featured Speaker: George Peters — Today's BDC Using Mobile Technology Can Generate Income for all Departments: Dealers need to evaluate if a true business development center can assist in generating additional income in sales and fixed operations.
We're building out the agenda, selecting speakers and topics for more than 90 sessions that are laser-focused on all things digital.
www.DigitalDealerConference.com
Author: