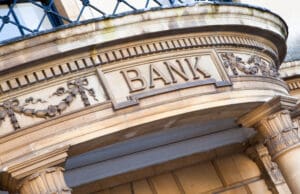 WASHINGTON, DC — One year ago in a joint-announcement with the SBA and the Administration, 13 major banks committed to increase lending to small businesses in underserved communities by $20 billion over the next three years. Today, banks have reported that they are more than halfway to reaching their goal.
The Financial Services Roundtable, the American Bankers Association, and the Consumer Bankers Association issued the following statement:
"Small businesses are the cornerstone of the American economy and its communities. Our members are fully committed to increasing lending to small businesses; it's a core component of our industry. A recent Thomson Reuters PayNet Small Business Lending Index reported borrowing was 15% higher than last year. This is a remarkable increase given the current economic conditions reported in the Federal Reserve Senior Loan Survey."
"Today, the SBA announced a net increase of $11 billion in new loans, over half of the industry's total goal, in its one-year progress report. It is promising to see we are on-pace to meet our commitment to the small business community. As the economic recovery continues, so does our pledge to fuel growth through lending. "
About the ABA
The American Bankers Association represents banks of all sizes and charters and is the voice for the nation's $14 trillion banking industry and its two million employees. Learn more at aba.com.
About the CBA
The Consumer Bankers Association (CBA) is the trade association for today's leaders in retail banking – banking services geared toward consumers and small businesses. The nation's largest financial institutions, as well as many regional banks, are CBA corporate members, collectively holding two-thirds of the industry's total assets. CBA's mission is to preserve and promote the retail banking industry as it strives to fulfill the financial needs of the American consumer and small business.
About the Roundtable
The Financial Services Roundtable represents 100 of the largest integrated financial services companies providing banking, insurance, and investment products and services to the American consumer. Member companies participate through the Chief Executive Officer and other senior executives nominated by the CEO.
Roundtable member companies provide fuel for America's economic engine, accounting directly for $92.7 trillion in managed assets, $1.2 trillion in revenue, and 2.3 million jobs.
Author: