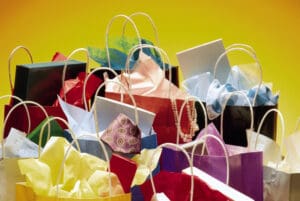 NEW YORK — Bankrate.com's Financial Security Index slumped in October, falling to 92.8 from 93.9, and is now at its second-lowest level of the year. Any reading below 100 indicates feelings of less financial security relative to 12 months ago.
"The weak economy, ailing housing sector and volatile stock market continue to undercut consumers' feelings of financial security," said Greg McBride, CFA, senior financial analyst for Bankrate.com. "Americans' feelings about their savings, debt and net worth continue to erode."
Overall Financial Situation
Merely 17% of Americans report their overall financial situation is better today than 12 months ago, a new low.
Savings
Just 11% of Americans are more comfortable with their savings now compared to one year ago, a new low.
Debt
Only 20% of Americans are more comfortable with their debt now compared to 12 months ago, a figure that has dropped every month since June.
Net Worth
19% of Americans report higher net worth than one year ago, while 30% report lower net worth.
Older Americans Hit Hard
31% of Americans between ages 50 and 64 feel less secure in their jobs now compared to 12 months ago.
56% of those between ages 50 and 64 feel less comfortable with their savings today compared to 12 months ago, and only 5% are more comfortable.
38% of retirees say their overall financial situation is worse now than 12 months ago, with only 7% saying it is better.
Tipping Behavior
70% of Americans' tipping habits are unchanged despite the current economic situation (16% tip less and 9% tip more). 24% of the lowest income households are tipping less.
The new study was conducted by Princeton Survey Research Associates International (PSRAI) and can be seen in its entirety here: http://www.bankrate.com/finance/consumer-index/oct-2011-financial-security-poll.aspx.
The PSRAI October 2011 Omnibus Week 1 obtained telephone interviews with a nationally representative sample of 1,000 adults living in the continental United States. Telephone interviews were conducted by landline (600) and cell phone (400, including 184 without a landline phone). Interviews were done in English by Princeton Data Source from October 6-9, 2011. Statistical results are weighted to correct known demographic discrepancies. The margin of sampling error for the complete set of weighted data is plus or minus 3.7 percentage points.
About Bankrate, Inc.
The Bankrate network of companies includes Bankrate.com, Interest.com, Mortgage-calc.com, Nationwide Card Services,InsureMe, CreditCardGuide.com, Bankaholic, CreditCards.com and NetQuote. Each of these businesses helps consumers to make informed decisions about their personal finance matters. The company's flagship brand, Bankrate.com is a destination site of personal finance channels, including banking, investing, taxes, debt management and college finance. Bankrate.com is the leading aggregator of rates and other information on more than 300 financial products, including mortgages, credit cards, new and used auto loans, money market accounts and CDs, checking and ATM fees, home equity loans and online banking fees. Bankrate.com reviews more than 4,800 financial institutions in 575 markets in 50 states. Bankrate.com provides financial applications and information to a network of more than 75 partners, including Yahoo! (Nasdaq: YHOO), America Online (NYSE: AOL), The Wall Street Journal and The New York Times (NYSE: NYT). Bankrate.com's information is also distributed through more than 500 newspapers.
Author: