George Peters, the BDC/e-commerce director for McGeorge Toyota Scion, is sharing his expertise with automotive dealers and managers on how to meet their customers' expectations with a rapid, relevant response to an inquiry, knowledgeable sales consultants, and competitive pricing.
We are in a very challenging market and dealers need to ensure each opportunity is maximized. Because there is an abundance of information readily available, shoppers are becoming the experts, and have a higher expectation during the shopping and buying process.
The dealers that meet and exceed those expectations are more likely to convert shoppers into buyers. George Peters will provide you with tools and process improvement that he has used to grow his dealership to one of the top 100 Internet/e-Commerce dealerships nationwide. In addition, you will learn about an action plan that will not only assist in increasing the number of new shoppers to your dealership, but will include ideas that will encourage prospects and customers to be more involved with social communication and reputation management.
What will you learn and what action items will you take back to the dealership?
1. How to combine and blend all digital platforms to project a unified message.
2. Ways to communicate that will separate your dealership from others.
3. How you can use website analytics to increase time on site, lead capture rates, and sales.
4. How to increase lead volume and provide competitive pricing.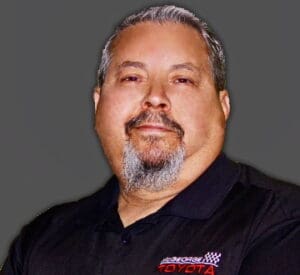 George Peters is the BDC/e-commerce director for McGeorge Toyota Scion. Peters entered the auto business in 1984 and began working with the Internet in the early '90s.  His team is among the top 100 e-Commerce dealerships nationwide. In October 2011 McGeorge Toyota became one of 10 inaugural winners of the new Digital Dealer Website Excellence Award, in the category of lead volume. In December 2011 he appeared on the cover of Digital Dealer magazine. His team is responsible for all electronic inquiries relating to sales and service, website, social media, and reputation management.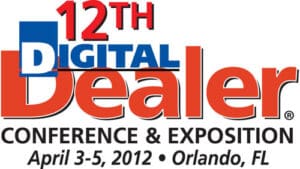 A 12th Digital Dealer® Conference & Exposition Featured Speaker: George Peters presents:  In Today's Digital Environment, you Need the Right Tools and Process to be Successful: Dealers need to ensure they provide car buyers with the relevant information they request, when they request it, and deliver it how they request it.
We're building out the agenda, selecting speakers and topics for more than 90 sessions that are laser-focused on all things digital.
www.DigitalDealerConference.com
[post_adspot]
Author: