Howard Polirer, director of Industry Education at AutoTrader.com and Bill Reidy, director of sales at vAuto,  are sharing their expertise with automotive dealers and managers on how to measure performance and improve results.
Metrics – it's the key to understanding the effectiveness of your automotive marketing strategy. What vehicles are consumers in your local marketing shopping for? What is the true consideration set for these shoppers?  How competitive is your inventory and pricing? Are you converting online shoppers from the search results page (SRP) to the vehicle details page (VDP)? Does your online merchandising make the grade? Are you successfully influencing consumers throughout the shopping process, driving them into the dealership, and closing the deal?
There are tools available to help you monitor the data, which is the first step, but understanding your metrics and transforming it into action is the critical step in improving your results. Learn about best practices that not only help you measure your performance, but that can also help take your dealership to the next level.
What will you learn and what action items will you take back to the dealership?
1.  How to gain insight into online shopping behavior.
2.  How to understand your dealership metrics and the tools available to help you measure and track performance.
3.  Learn about best practices that can help take your dealership to the next level.
Howard Polirer, director, Industry Education, AutoTrader.com, brings more than 15 years of experience as a dynamic automotive sales educator to dealer audiences across the nation. As one of the nation's premier automotive educators, he has taught thousands of dealers about effective online innovation and Internet advertising at hundreds of conferences for national, state and local dealer associations. He has also served as a dealership consultant for over 25 major dealer groups.
Previously, Polirer owned his own automotive sales training and consulting company and was also the executive vice president of an automotive training company serving automotive clients, OEMs and associations. With over 30 years of experience in the retail automotive business, he has extensive dealership expertise, having grown from a salesperson at a Toyota dealership to sales manager and then to general manager for a Volkswagen, Subaru and Chevrolet dealership.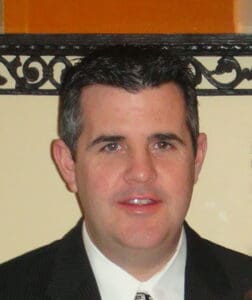 Bill Reidy, director of sales, vAuto. Reidy brings a wealth of automotive retail experience to the vAuto management team. He has more than 18 years of executive management experience at some of the most successful dealer groups in the country. Designing and implementing highly effective sales and operational management processes throughout his career, he has developed a specialty as an accomplished trainer, providing results-driven training programs for all levels of dealership personnel. He received his B.A. in History with a minor in Education from the University of Baltimore, and is a graduate of NADA Dealers Academy.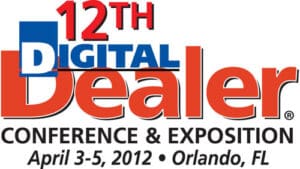 12th Digital Dealer® Conference & Exposition Featured Speakers: Howard Polirer and Bill Reidy present: Know your Numbers: Measure your performance. Improve your results.
We're building out the agenda, selecting speakers and topics for more than 90 sessions that are laser-focused on all things digital.
www.DigitalDealerConference.com
[post_adspot]
Author: