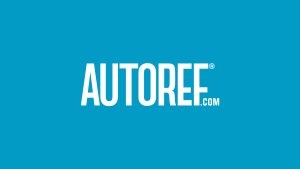 Pittsburgh, PA – Pittsburgh-based startup AutoRef.com, a website that's improving the used car buying process, announced it has raised $850,000 in seed funding.
The seed funding round is being lead by local investors and former FORE Systems executives Michael Green and Eric Cooper in addition to Innovation Works. AutoRef also sparked interest internationally with strategic investor T-Venture, the venture arm of Deutsche Telekom. André Stark, COO of the largest European online car marketplace, AutoScout24, advocated internally for the investment.
"What really stood out to me were the transparency, ease and simplicity of the process AutoRef uses for negotiation. It flips the used car market on its head giving consumers greater negotiation leverage while reducing the transaction time for dealers significantly," said André Stark.
AutoRef's unique approach allows buyers to compare negotiated offers for new and used cars from local dealers. The nationwide platform is free for consumers and designed to make buying a car easy and fast. AutoRef has helped thousands of car buyers save time and money. On average consumers save $1,100 off vehicle sticker price and $3,000 off Kelley Blue Book prices. AutoRef's process brings the no-hassle experience to the broader market of used car buyers.
Approximately 7 out of 10 AutoRef users have requested dealership financing, prompting the team to build a system where consumers receive multiple lending offers. All this is done by filling out one secure application. Dealers now have unprecedented access to financing buyers and respond with details including the loan duration, APR, and monthly payment.
Inefficiencies in the used car buying process inspired AutoRef's business model. CEO Michael Pena saw a trend in no-hassle websites catering to new car buyers, but felt there was opportunity in bringing that experience to the used car space. "It's about building trust between dealer and buyer, and that's what our platform does."
AutoRef is a graduate of the startup accelerator program AlphaLab based in Pittsburgh, Pa. In the past year, AutoRef has built a dealership network of over 5,200 dealerships across the United States and counting.
T-Venture, the Venture Capital Company of Deutsche Telekom, was founded in 1997. T-Venture advises and looks after young, innovative enterprises which show economical and technological synergies with the business units of Deutsche Telekom.
AutoScout24 is Europe's number one online car market. There are around 40,000 dealers using AutoScout24 throughout Europe. AutoScout24 is part of the Scout24 group, with its brands FinanceScout24, FriendScout24, ImmobilienScout24, JobScout24 and TravelScout24. Scout24 is part of the Deutsche Telekom group.
Author: