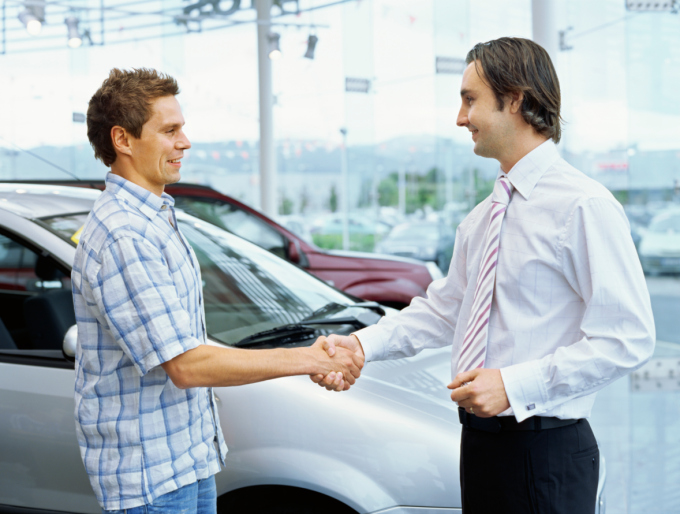 As the millennial generation ages into higher-paying jobs, its buying power continues to increase. Understandably, the automotive industry has been paying close attention to this trend. But auto marketers beware: the millennials do not constitute "just another generation."
Born into an age of great generational shifts, rampant technological innovation and economic challenges, the values that shape their lives – and their choices as consumers – are markedly different from the Gen X-ers and Baby Boomers filling up the roads behind them. And as they enter into working age and the marketplace, their approach to buying automobiles is shaping up to be just as different. Let's consider some examples of millennial-generation differences, and some tips for smart new marketing approaches to help you remain on top of the game.
Technology
Difference: The millennial generation, born roughly between 1982 and 2004, is also the Internet generation. Millennials take technology – computers, smartphones, messaging, and tablets – for granted. It's safe to assume they have done lots of other online research before checking out your website. They are also much more likely to depend on word-of-mouth (frequently broadcast over instant message and Twitter) in their purchasing decisions than their predecessors.
Tip: millennials rely on multiple online sources for information, putting pressure on dealers and lenders to raise the bar, providing an online experience that is on par—or better—than the other places they've looked. In most cases, you've only got one chance with your website, so make it count. What do millennials look for in a website? Sophistication, information and interactivity. When creating or updating your website, think less Sears and more Amazon. Once it's up to snuff and mobile-friendly, push your message out into the social media. That is where the conversations are taking place that are either burnishing or tarnishing your image.
Education and Expectations
Difference: On one hand, the millennials constitute the most educated generation in United States history. According to census figures, 40% of the 18-24 year-old demographic were in college in 2008, higher than any prior generation at the same ages. On the other hand, however, very few millennials identify themselves as finance-savvy, meaning they rely more heavily on professional guidance than previous generations.
Tip: Be sincere and helpful. If a millennial comes to you, it's because they need something that not even their smartphone and computer can offer. The question is how to provide it. Consider the Apple model: salespeople in Apple stores are intelligent and helpful but they don't push, they don't pile on the pressure, and they don't make customers feel guilty for buying a lesser product or walking out with nothing at all. Adjusting your approach to being more of an advisor or partner to the aspiring millennial car owner is a far better sales strategy.
A Journey, Not a Destination
Difference: millennials tend to place more value on experiences rather than on mere possessions. It's not just about getting what they want, but how they feel about the process of getting it. Whether researching, buying or returning for continued services, the experience plays a much bigger role throughout the entire purchase and post-purchase cycle.
Tip: If you haven't done it already, how about sprucing up your dealership? Why not throw out the vending machines and offer a good cup of coffee and something healthy to munch on, with free Wi-fi to boot? How about installing some comfy couches instead of those uncomfortable plastic waiting room chairs? The modest costs entailed by providing such amenities are far outweighed by the benefits of creating a warm, inviting atmosphere for potential customers. And this improved experience will benefit all ages, not just millennials. Drop the Greyhound-style waiting room and think Starbucks. Your customers and your bottom line will thank you.
Economy and the Environment
Difference: millennials have grown up in a time of economic straits; the "bubble booms" of the Gen X-ers and the sustained, post-war prosperity of their parents are not a part of their immediate experience. Millennials are more likely to live with their parents for longer and to see cars not as a symbol of their status (iPhones are cheaper, after all) or of a means of connection (why hop in your car if you can be just as connected on your smartphone?), but as one functional tool among others to get you places. At the same time, millennials constitute the "greenest" generation so far: more environmentally aware and more open to public transportation options and car-share services (Zip cars and Uber taxis, for example).
Tip: When auto marketing to millennials, it's all about good messaging, good style, and, of course, good quality. Look at how Hyundai and Kia turned their image around in the course of a decade. And consider, too, Nissan's millennial-designed models such as the Juke, the Cube, and the all-electric Leaf: small in size but combining elements of a sports car and a crossover vehicle, all aimed at the twenty-something crowd. How can you make your own messaging more responsive to millennial-generation concerns, more green-aware, and more stylish? What is more, how you can shift your messaging model from a one-off to a long-term basis by constructing educational, helpful and trust-building relationships?
Closing the Millennial Sale
All of the above tips, from updating your website to improving the overall customer experience, from improving your green messaging to establishing long-term relationships based on trust, are beneficial for all generations but necessary for millennial buyers. As it always seems to happen, the younger generation is leading the way in a new paradigm of values and a new way of understanding the role of the car in contemporary society. By understanding millennial needs, we are anticipating trends to come rather than reacting after the fact. And that's smart salesmanship.
Author: