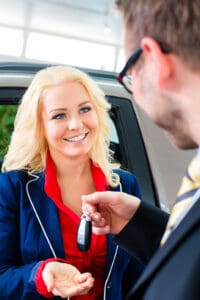 Predictions for 2015—and Beyond, from Journal-News.
Is this week the best week of the year to buy a new car?
Depends on whom you ask.
Some analysts call the year's final few days prime time to approach auto dealerships with bargaining authority. Automakers are offering end-of-year incentives and dealers want to reduce inventory as well as meet end-of-month (and end-of-calendar) sales goals.
"We call this new car new year because it's really the single biggest car shopping week of the year," Philip Reed, senior consumer advice editor for Edmunds.com, said in a statement. "There are bargains, discounts and also incentives and these will increase as you get closer to the new year."
Click here to read the entire article >>
Author: