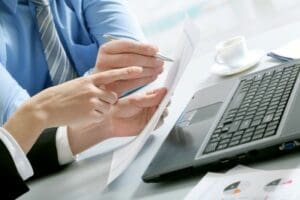 TALLAHASSEE, Fla. — Auto Data Direct, Inc., (ADD) Florida's leader in real-time business solutions for automobile dealers, is urging Buy-Here Pay-Here dealerships to get ready for the state's new Electronic Lien Title (ELT) processing requirement, which goes into effect January 1, 2013.  ELT will be mandatory for Buy-Here Pay-Here dealers, finance companies, or any business that finances vehicles, vessels or mobile homes.
"For over 12 years we have served the automobile dealer industry by providing easy-to-use web-based tools," said Jim Taylor, President.  "When the Florida legislature passed this requirement earlier in the year, we immediately began to build a program for our customers that will allow them to comply with the new law."  Taylor said ADD is currently focusing its efforts on helping Buy-Here Pay-Here dealers file the appropriate paperwork with the Department of Highway Safety and Motor Vehicles, but welcomes questions from non-customer industry members.  "What's most important right now is getting the right forms completed," Taylor added.  If dealers do not have the correct documents filed with the state, they will not be able to file liens on vehicles financed after the first of the year.
The goal of Florida's new requirement is to move to a paperless system for tracking and servicing auto liens.  Through the ELT system, liens will be maintained electronically, and vehicle titles will become Electronic Lien Titles once a lien is recorded.  When the lien is released, the title will remain an e-title, and electronic notification of the release will be sent to the lien holder.
In addition to providing a secure portal between the Florida DHSMV and the lien holder, ADD is working with dealer management systems to integrate its ELT tool.  "We are working with multiple integrators, including DealerClick, a well-respected DMS with customers both in Florida and throughout the nation," said Taylor.
For information on ADD's Florida ELT access, visit its website at add123.com/elt or call ADD's Dealer Services team at 866-923-3123.  In addition to the new ELT tool, ADD provides a wide range of services for Florida automobile dealers, including temporary tags and tag transfers, real-time motor vehicle inquiries in 27 states, NMVTIS vehicle history reports, and the unique ADD StiQR Sales and Lead Generation product.
SOURCE Auto Data Direct, Inc.
Author: