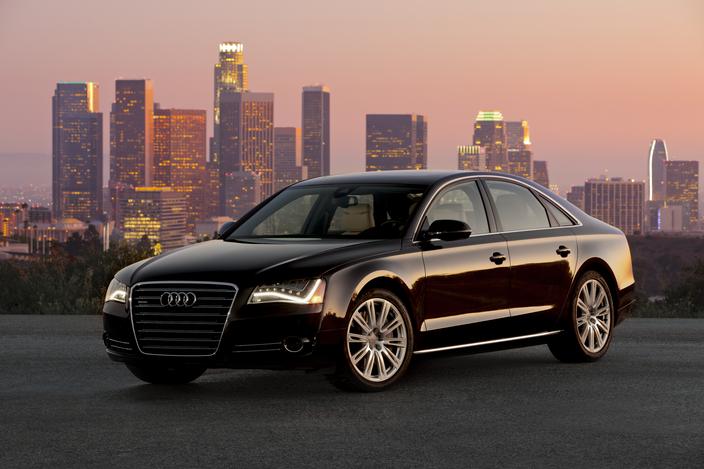 Audi of America launched a completely reimagined audiusa.com brand site that creates a far more immersive car shopping experience through a range of industry-leading new features.
Among the many innovations built into the next-generation AudiUSA.com site:
Clear and immediate search powered by Google Search Appliance that allows users to get to any page directly
Imagery exploration through lifelike cinematic car configurator
The ability for people to connect with dealer inventory across the country
Leading edge responsive grid design allows entire site to work seamlessly across a wide variety of mobile and tablet devices, and every browser
More Audi, less site—a clean crisp experience that takes away a lot of the typical clutter to provide a full, detailed look at the cars
"Audi owners and enthusiasts thrive on technology. We wanted to create an emotional connection between Audi and consumers via a new interactive site experience," said Mark Del Rosso, Executive Vice President and Chief Operating Officer, Audi of America. "Combing artistry and technology, the site is a reimaged version of what an online automotive destination can and should be."
A dedication to simplicity and performance is at the heart of the brand new website. Purpose-built technology enhances the shopping and ownership experience from start to finish. Key new innovations include:
A New paradigm for search
AudiUSA.com now connects people with exactly what they are looking for exactly when they want it. The redesign introduces a new paradigm of "title search," a floating search bar that pops up when a user hovers their cursor over page titles. This eliminates the need for a stagnant search box. Audi also introduces "contextual/suggestive search," which automatically renders results relevant to the users' terms. Building on Google Search technology, Audi pioneered an approach to integrate search and navigation to improve the way people locate and find information.
Cinematic configurator
An experience that is as rich and immersive as watching a video of a car, the new Audi configurator allows people to build their ideal vehicles with unprecedented realism and scale. A truly interactive interface allows people to experience striking clarity and detail. For example, people can zoom in so close to an Audi headlamp that individual LED lights can be counted. To achieve the highest detail and accuracy, and to make the configurator more cinematic, a partnership was formed with one of the world's leading automotive photographers for the CGI renderings to increase realism and emotion in the imagery. In the end, the vehicle a person builds is reflected with dramatic clarity and purpose.
In-depth inventory search
People can search regularly updated listings of all new and Certified pre-owned Audi vehicles across the USA. This is the first time such an impressive functionality is available on a national site for a premium automotive brand in the USA.
Mobile, tablet and desktop—a seamless experience
The new Audi site features responsive and adaptive design (pan-device design), which allows for a perfect site experience across every modern device and browser, automatically. From HD televisions to new tablets, AudiUSA.com will be seamless across all devices and screens.
The new AudiUSA.com was created by AKQA. For more information, please visit AudiUSA.com.
ABOUT AUDI
Audi of America, Inc. and its U.S. dealers offer a full line of German-engineered luxury vehicles. AUDI AG is among the most successful luxury automotive brands globally. Audi was a top-performing luxury brand in Europe during 2012, and broke all-time company sales records in the U.S. Through 2016, AUDI AG will invest about $17 billion on new products, facilities and technologies. Visit AudiUSA.com for more information regarding Audi vehicles and business topics.
Author: