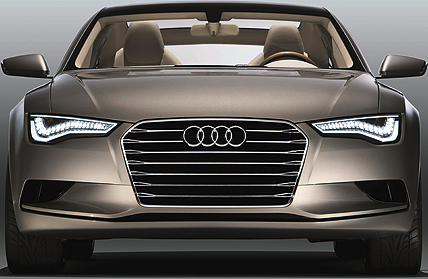 Audi now ranks as the No. 1 car brand in the U.S. market that luxury consumers are considering for a purchase.
The brand's top ranking for "Consideration" in the latest version of a widely watched annual automotive brand-strength study provides new validation of the growing regard for the Audi marque in the U.S. market and a promising indicator of future sales increases for the brand.
For the first time, Audi was rated as the most-considered brand by Americans who actually intend to buy luxury cars in the next several months in the GfK Automotive Intentions and Purchases and Barometer of Automotive Awareness and Imagery Studies for the second quarter. It's conducted and published by a notable brand-research and –consulting firm.
That move to No. 1 in "Consideration" in the GfK survey represented an improvement from No. 2, to BMW, last year and from No. 4, to BMW, Lexus and Mercedes-Benz, in 2011. And it speaks volumes about the accelerating progress of the Audi brand among U.S. premium-car consumers.
"These findings reflect how hot the Audi brand and portfolio are and show how these factors translate into actual consumer demand and personal decision-making," Eric Sharp, Manager of Marketing Insights and Strategy for Audi of America, told Audi Progress.
"This is a great bellwether for future potential demand" for Audi vehicles in the United States, he explained, "because these numbers come from people who said they'll actually be buying a luxury car in the next two to three years.
"It's an early indicator. If you hold this metric up to actual future demand for each of the luxury brands, we'll find that it was a relatively good indication of what demand for each of those brands would be."
Regard for Audi in the GfK study also rose in a number of other key categories. Audi scored an all-time high score for the brand in "Definite Consideration" of purchase. The brand reached its own all-time highs in various "image attributes" including "Prestigious," "Sporty," "Forward-thinking" and "Progressive." And the brand's raw score for "Awareness" maintained its all-time high from the first-quarter GfK study.
Nevertheless, Sharp said, the GfK results underscore the fact that Audi is still "a challenger brand" in the U.S. market. "So by no means are we resting on our laurels," he said. "We've still got a lot of work to do."
Author: