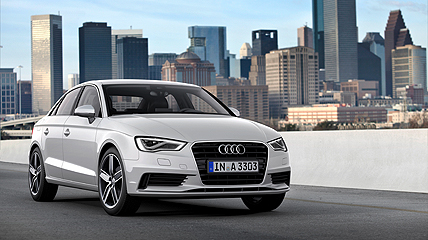 Audi of America product and marketing planners are looking forward to the debut of the new Audi A3 sedan in the U.S. market next year, figuring that the combination of the sedan profile with technological advancements such as 4G LTE connectivity will attract Millennials who don't want to wait to move up to the brand.
What's most exciting to Audi executives is that the appearance of the A3 will only accelerate a trend that's already well underway. Models including the Audi A4, Audi A5 and Audi Q5 already have put Audi at the forefront of the purchase list for Millennials, a goal that has become something of a holy grail for premium brands in the U.S. market.
"Other luxury brands are coming in with A-segment sedans," such as Mercedes-Benz with its plan to introduce the CLA this fall, said Eric Sharp, Manager of Marketing Insights and Strategies for Audi of America. "But we have every expectation that we will be able to continue the trend that has been established with the overall Audi brand and simply strengthen it with the A3."
For some time, Audi research and independent reports have shown that Audi attracts, on average, the youngest premium-segment American buyers among its top rivals. And new support for that trend was provided by the just-released 2013 J.D. Power APEAL (Automotive Performance, Execution and Layout) study.
Consumers in the Millennial demographic surveyed for APEAL gave Audi the highest overall rating in its competitive set on the criteria covered by the study, which include handling, exterior, interior, audio communications and entertainment, fuel economy and other important vehicle attributes.
"These younger consumers are satisfied with their product experience, which means they're very likely to stay with the brand," Sharp told Audi Progress. "That bodes very well for the debut of the A3 sedan, which is aimed directly at them."
Author: