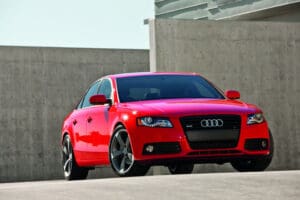 HERNDON, Va. — Audi has been recognized by J.D. Power and Associates for its superior customer service through its Audi Customer Relations program, the company recrntly announced.
"Meeting the needs of our current and future owners is a top priority at Audi.  We are thrilled that our Customer Relations call center has been recognized by J.D. Power and Associates," said Jeri Ward, director of Customer Experience, Audi of America.
To become a certified J.D. Power and Associates Call Center, the call center operations successfully passed a detailed audit of more than 100 practices that encompass customer satisfaction measurement and analysis strategies, as well as management roles and responsibilities.  J.D. Power and Associates also conducted a random survey of Audi customers who recently contacted its center located in Auburn Hills, MI.
"This is a significant milestone for us.  We are very pleased to have achieved the 2011 Call Center Certification from JD Power and Associates. Our entire team is very dedicated to offering a superior level of service for our customers," said Kim Park, manager of Audi Customer Relations, Audi of America.
To achieve certification status, a call center must perform within the top 20 percent of customer service scores, which are based on benchmarks established in J.D. Power and Associates' cross-industry customer satisfaction research. The evaluation criteria include the customer relations representative's courtesy, knowledge and concern for the customer; promptness in speaking to a person; and timely resolution of the problem or request. The experience with the automated phone system is also evaluated based on the clarity of the information provided, the ease of navigating the phone menu prompts and the ease of understanding the phone menu instructions.
The Audi Customer Relations Center is located in Auburn Hills, MI.  The team of 75 handles customer inquiries and complaints on behalf of customers in the U.S. The Customer Relations department continues its endeavors to secure brand loyalty while creating Audi Fans.
About J.D. Power and Associates
Headquartered in Westlake Village, Calif., J.D. Power and Associates is a global marketing information services company operating in key business sectors including market research, forecasting, performance improvement, Web intelligence and customer satisfaction. The company's quality and satisfaction measurements are based on responses from millions of consumers annually. For J.D. Power and Associates 2011 Call Center Certification Program(SM) information, visit www.jdpower.com.
ABOUT AUDI
Audi of America, Inc. and its U.S. dealers offer a full line of German-engineered luxury vehicles. AUDI AG is among the most successful luxury automotive brands globally. During 2010 Audi was the top performing luxury brand in Europe, and broke all-time company sales records in the U.S. Over the next few years, AUDI AG will invest nearly $16 billion on new products and technologies. Visit www.audiusa.com or www.audiusanews.com for more information regarding Audi vehicle and business issues.
Author: