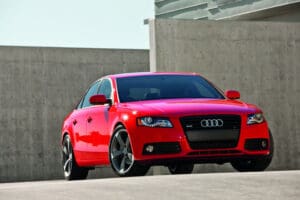 With just over a month remaining in 2011, Audi of America achieved a new annual sales record over the hectic holiday shopping weekend. With 102,055 sales of premium cars and SUVs already reported this year, the Audi brand eclipsed the previous sales record of 101,629 set at the end of 2010.
Audi also established a new annual record with its Certified pre-owned sales. Audi CPO sales through the end of the Thanksgiving weekend totaled 33,102 vehicles, up 32% from a year earlier. The previous annual sales record for Audi CPO business was 32,108 vehicles sold in 2008.
For the month of November, Audi Certified Pre-Owned sales of 2,688 vehicles mark the best November on record and the ninth-consecutive record month. YTD Audi CPO sales of 33,853 signify an annual sales record for Audi, eclipsing the previous record of 32,108 vehicles sold in 2008.
Author: