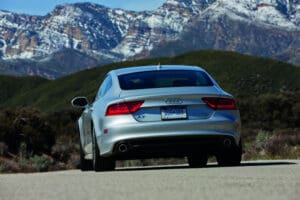 HERNDON, Va. – Audi has reported record-setting April sales with a 15% increase to 11,521 new vehicles sold, marking the 16th consecutive month of record sales in the U.S.  April sales also marked the fourth-best month ever for the brand and set the all-time sales record for the month of April.
However, Audi April Certified Pre-Owned sales were hindered by reduced availability of models to sell.
 ABOUT AUDI
Audi of America, Inc. and its U.S. dealers offer a full line of German-engineered luxury vehicles. AUDI AG is among the most successful luxury automotive brands globally. Audi was a top-performing luxury brand in Europe during 2011, and broke all-time company sales records in the U.S. Through 2016, AUDI AG will invest about $17 billion on new products and technologies. Visit www.audiusa.com or www.audiusanews.com for more information regarding Audi vehicle and business issues.
Author: