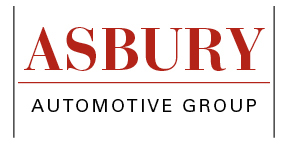 DULUTH, Ga. — Asbury Automotive Group (NYSE: ABG), one of the largest automotive retail and service companies in the U.S., today announced that Executive Vice President and Chief Operating Officer Michael S. Kearney has been appointed to its Board of Directors. With Kearney's appointment, the Board of Directors now consists of nine members.
"I am pleased to welcome Michael as a member of our Board," said Asbury's Chairman Thomas DeLoach, Jr. "Michael has over 30 years of automotive retail experience, 22 of which are with this company, and has cultivated numerous deep relationships throughout the industry. He is an outstanding addition to our Board."
"Michael's demonstrated leadership abilities and extensive knowledge of the automotive retail business have proven invaluable in rebuilding our company and positioning us well with a strong operational foundation for the future," said President and CEO Craig Monaghan. "It's been a pleasure to work with Michael, and I look forward to serving on the board with him."
In 1990, Kearney joined Asbury's Crown Automotive Group as chief financial officer. In 2000, he assumed the role of president and CEO of Crown Automotive Group, and then president of Asbury's former Eastern Region (which included North and South Carolina, Georgia and Florida) in 2008. Crown, which grew from 8 to 18 dealerships throughout North Carolina, South Carolina, New Jersey and Virginia, merged with Asbury in 1998. Kearney played a key role in Asbury's public offering in 2002.
Kearney received his B.S. from the College of William and Mary, and an M.S. from Virginia Commonwealth University.
"I am honored to become a member of our Board of Directors," said Kearney. "I look forward to serving in this new capacity and continuing my work with our dealership operations."
About Asbury Automotive Group, Inc.
Asbury Automotive Group, Inc. ("Asbury"), headquartered in Duluth, Georgia, a suburb of Atlanta, is one of the largest automotive retailers in the U.S.  Built through a combination of organic growth and a series of strategic acquisitions, Asbury currently operates 77 retail auto stores, encompassing 97 franchises for the sale and servicing of 28 different brands of America, European and Asian automobiles. Asbury offers customers an extensive range of automotive products and services, including new and used vehicle sales and related financing and insurance, vehicle maintenance and repair services, replacement parts and service contracts.
SOURCE Asbury Automotive Group
Author: