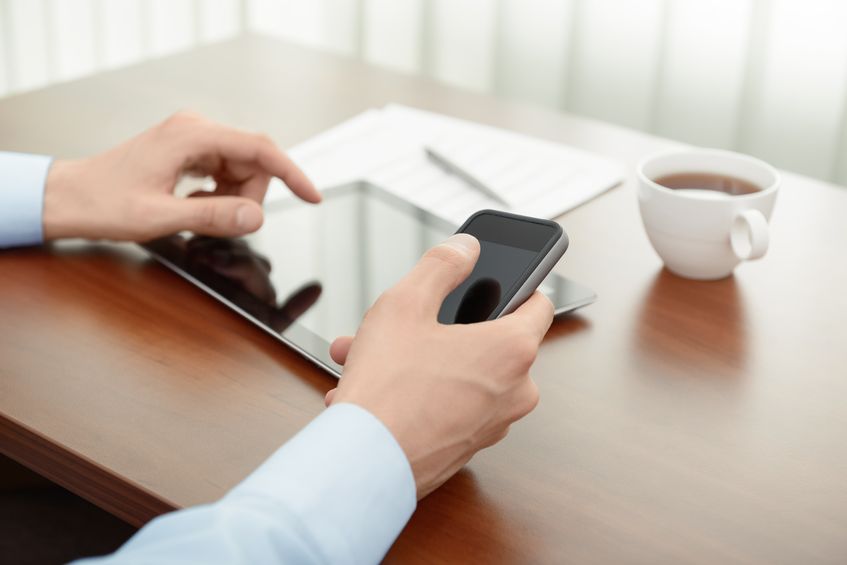 Turning Metrics Into Money: Know What Your Customer Knows Before They Come In
Mobile technology has impacted every aspect of the consumer's shopping cycle. No longer do they shop online alone, at home. It may be during a ten-minute break on their phone at work. They may receive a dealer's email offer while driving home, or watching a YouTube video on most reliable cars while riding the subway. From the choices they make that put them in your store, to their behavior throughout their visit there, these changes affect metrics for dealers in every aspect of marketing and sales.
And information gathering and decision-making doesn't stop outside the dealership door. The vast majority of automotive customers enter the dealership with the Internet in their pocket or purse, so the Internet is with the consumer throughout the sales process. Shoppers are taking photos of Monroney stickers, cars and prices at the dealership and sharing that information to other decision-makers within their social network. They may post a photo of a car and price to Facebook and get instant feedback. The immediacy of feedback, revues and product information that mobile provides means that today's consumer is more knowledgeable than ever — about you, your vehicles, and your competition.
With new tools in the consumers' hands, metrics need to be considered to gauge the value of your marketing efforts. Where are the customers when they receive your ad? Which types of shoppers are looking at multiple pages of a vehicle, and which type are looking at multiple vehicle types? How many dealers do they typically come in contact with? What information are shoppers looking for in this immediate, but more focused format? And what messaging is the most effective for the features and size limitations of mobile devices?
A keynote speaker at the 1st Digital Dealer Conference & Exposition, Dennis Galbraith will lead a session on marketing and measuring the mobile crowd when he speaks again at the 16th Digital Dealer Conference & Exposition May 6-8 in Atlantic City, New Jersey.
Galbraith will show attendees how to perform new marketing initiatives online and in-store to bring more walk-ins and increase closing rates. Attendees will learn what to expect and how to hold both vendors and team members accountable for results using metrics already in place. They'll also learn how to perform new action items to improve key performance metrics, learn which metrics align with common action items and understand how current metrics compare to dealer benchmarks.
Dennis Galbraith is the Chief Marketing Officer for Dealer e-Process and the author of two marketing books, Sales Integration and Online Automotive Merchandising. His ability to help dealers quickly turn marketing metrics into profitable action items makes him a popular speaker at conferences and 20 groups across North America. Dennis owned two successful companies serving dealers and vendors, Dennis Galbraith Marketing Services and Revenue Guru. Through the 1990's he taught marketing at the graduate and undergraduate level for Embry-Riddle Aeronautical University. He ran the automotive Internet division of J.D. Power and Associates until 2006, then managed over $300 million in advertising products as Cars.com's Vice President of Advertising Products and Training. He taught marketing for NADA Academy and is widely known for his dynamic speeches and videos as well as his informative writing.
[box]Don't miss this exciting discussion and hundreds more, tailored to your dealership's needs, at the
16th Digital Dealer Conference and Exposition
, this May 6 through 8 in Atlantic City, NJ.[/box]
Author: