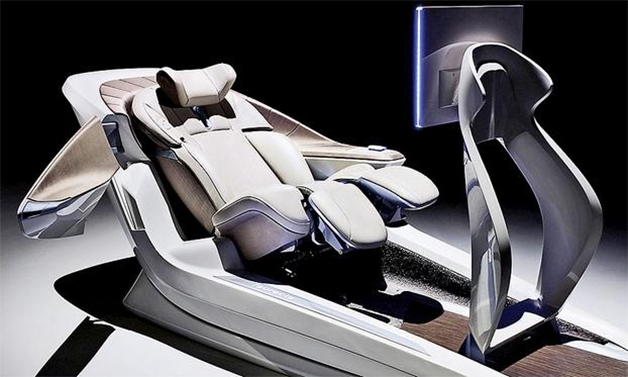 From AutoBlog: Are car seats of the future self-adjusting?
In 2010, automotive supplier Faurecia showed off a car seat that, via Bluetooth communication with a smartphone app, would adjust itself based on information the occupant had entered. It looks like that was too much work for a busy executive to do, because Automotive News has a story on how that seat has progressed, and it's now almost fully automatic.
Called "Oasis" and being developed for the chauffeured classes, a camera in the back of the front seat detects the eye position of the back seat occupant and the system estimates his height. The Oasis seat detects the person's weight, and uses all of that info to automatically reconfigure itself into the 'best' position. Adjustments are made with a "mouselike control panel" next to the seat.
Click here to read the entire article >>
Author: