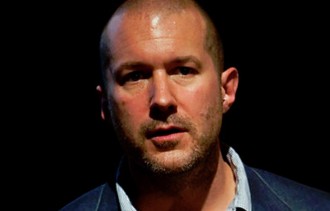 Apple's design guru breaks decades-long silence, according to Entrepreneur.
Though his exquisitely minimalist inventions have touched billions of lives across the globe, Apple's senior vice president of design, Jony Ive, has remained cloaked in mystery. This is due to both the hermetic secrecy of his employer and Ive's own humility.
Until now. The Sunday Times conducted what it's billing as the first-ever in-depth interview with Ive, 47, at Apple's Cupertino, Calif.-headquarters last month. Here are four of the most fascinating things we learned about the architect behind Apple's most revolutionary designs.
1. He prefers an "antiseptic" workspace. Ive works out of a corner design studio at 1 Infinite Loop that is adorned in beige concrete blocks and opaque glass. A large wooden bench within the open studio space showcases new product launches. Only Ive and his core team of 15 executives (culled from England, Japan, Australia and New Zealand) are allowed inside. Many of them have worked together for 15 to 20 years.
Click here to read the entire post >>
Author: