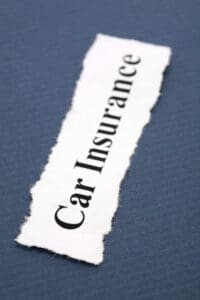 DETROIT — Ally Financial ranked number one in financing consumer auto sales in the U.S., according to AutoCount by Experian Automotive.  Ally accounted for more than one in every eleven vehicles financed in the U.S. in 2011, with more than $40 billion in consumer financing contracts for new or used cars and trucks.
Ally is also a leading provider of commercial financing for auto dealers, including dealer inventory and other loans, with about $29 billion in U.S. auto commercial assets at the end of 2011.
Year-over-year, Ally posted a 27 percent increase in new vehicle financing and a 90 percent increase in used vehicle financing in the U.S., accounting for more than 1.5 million total cars and trucks in 2011.
"Ally has grown and diversified its business during the past couple of years, supporting the resurgence of the U.S. auto industry," said Bill Muir, president of Ally.   "We now have retail financing relationships with more than 14,000 dealers in the U.S., supporting these businesses as they seek to maximize customer sales and serve their communities."
Muir added:  "Our strategy is to offer a full range of financing products and services – from retail financing and leasing, to commercial loans and remarketing services as well as vehicle service and maintenance contracts.  We finance a broad spectrum of creditworthy customers, and we are committed to supporting the auto industry for the long term."
Experian Automotive reports Department of Motor Vehicles registration information from all 50 states. Four states do not report the financing source:  Wyoming, Delaware, Rhode Island and Oklahoma.
About Ally Financial
Ally Financial Inc. (formerly GMAC Inc.) is one of the world's largest automotive financial services companies.  The company offers a full suite of automotive financing products and services in key markets around the world.  Ally's other business units include mortgage operations and commercial finance, and the company's subsidiary, Ally Bank, offers retail banking products.  With approximately $184 billion in assets as of Dec. 31, 2011, Ally operates as a bank holding company.  For more information, visit the Ally media site at http://media.ally.com.
Author: