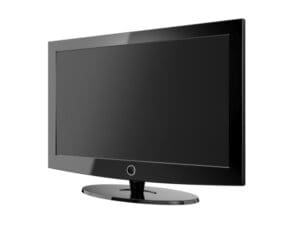 MIDVALE, Utah — This week Ally Bank launches two new TV commercials in its "People Sense" advertising campaign, which is centered on doing what is right for the customer—because people sense makes good business sense. These two new spots focus on the importance of customer service and speaking to a live person when it is most convenient for the customer.
At Ally Bank, customers have access to live 24/7 customer service via phone and online chat. Additionally, on the Ally Bank homepage, customers can easily see if there is a wait time to speak to customer service before calling.
"At Ally Bank, we believe that customers should be able to speak to a customer service representative when they want and how they want—online or by phone," said Sanjay Gupta, chief marketing officer of Ally Financial. "That's why we offer the convenience of 24/7 live customer service. Customers shouldn't be limited to talking to an automated system or wait for excessive amounts of time to have their questions answered."
"Our approach to customer service has proven effective as shown by our regular customer satisfaction rates at almost 90 percent," added Gupta.
The campaign, which debuted in September, features TV and radio commercials, as well as print, digital and outdoor advertising. The new TV commercials will begin airing on a variety of networks today. Since its launch in 2009, the Ally Bank brand has been committed to offering customers industry-leading features and services, currently including 24/7 live customer care, reimbursement of ATM fees nationwide, and a debit reward program.
About Ally Bank
Ally Bank is a direct bank in the U.S. that offers a straightforward approach to banking with no minimum deposits, no monthly maintenance fees and 24/7 live customer service. A subsidiary of Ally Financial Inc., the bank offers online savings, interest checking, money market accounts, certificates of deposit with terms ranging from three months to five years and IRA Plans and products. Follow us on Twitter @allybank or at facebook.com/allybank. Member FDIC. For more information, visit the Ally media site at http://media.ally.com.
Author: