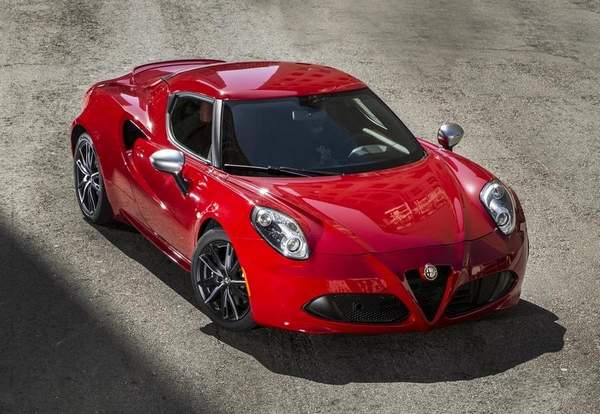 Alfa Romeo 4C is one spicy meatball, according to The Detroit News.
If Dustin Hoffman's character had received an Alfa Romeo 4C as a graduation present in the counterculture 1960s film, "The Graduate," he wouldn't have had free time for Mrs. Robinson. Ben would have been addicted to California's twisty public roads and legendary racetracks in the gorgeous, insanely fast Italian machine.
Ms. Romeo, are you trying to seduce me?
Consider me smitten. Alfa is back in the U.S. after nearly three decades away and it's well worth the wait. The 4C is a rolling video game console. Thank the wedding of Chrysler and Fiat for this child prodigy. You'll find it at 86 Fiat-Alfa dealerships this fall. Just follow the squealing groupies.
"The Graduate" made Alfa an American cultural icon. But the 2015 4C is nothing like the cute, underpowered, convertible 1967 Alfa Duetto Spider of movie fame. The 4C is the direct descendent of another 1960s Alfa legend, the curvaceous 1967 33 Stradale. Like the Stradale, the 4C is a track-developed missile that brings race-car technology to the street.
Click here to read the entire article >>
Author: