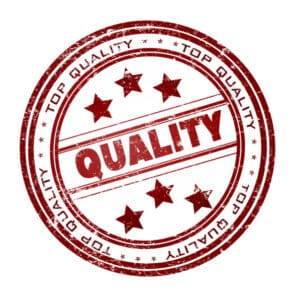 Global quality survey through J.D. Power and Associates establishes quality benchmarks and provides an industry road map for exploring significant culture and process changes
SOUTHFIELD, Mich. — The methods for measuring quality in the automotive industry are viewed as outdated and in need of replacement, according to the results of a new study detailed today by AIAG, a not-for-profit, member-supported organization that works with a wide range of global manufacturing companies and service providers to help them operate at peak performance. The analysis of the first-of-its-kind global quality survey, commissioned through J.D. Power and Associates and announced at AIAG's inaugural Quality Summit in Livonia, Mich., recommends significant changes to how the automotive industry measures, structures and improves quality.
"The automotive industry has made significant strides in improving quality over the past decade, as evidenced in the upward trends in published product quality and customer satisfaction surveys," said J. Scot Sharland, executive director of AIAG. "However, continuous improvement is key to any manufacturing strategy, and AIAG is driving that discussion, using this study as a road map to identify likely trends as we reshape our vision of quality in the future."
The landmark Global Quality Survey conducted in-depth interviews with key leaders at automotive manufacturers and suppliers in China and the NAFTA region, along with supply chain quality experts, to evaluate the current state of quality and explore how quality should be measured and improved in the future. Participants believe that there are currently too many external quality metrics with misaligned targets and objectives, so companies tend to get focused on the quality problem of the moment.
The respondents believe the current measurement system favors tracking lagging quality issues, which can skew quality data and incorrectly guide decisions. They suggest replacing current quality tracking metrics with ones that identify leading indicators of quality, such as design and process. In the future, the most successful organizations will use the right quality measurement tools, effectively mitigate risk and have a culture that drives out fear.
To get to the next generation of quality, the respondents advocate an industry culture shift toward emphasizing the opportunities of good quality in place of today's hyper-focus on avoiding poor quality. They suggest replacing current programs that punish for bad quality with new programs that recognize and reward good quality. The survey also points to the need for an internal culture shift at companies, whereby quality and purchasing departments are aligned so that the goal is to reduce total cost, not just purchase order costs. Many factors will drive the future of quality improvement, but sourcing strategies, reward and recognition, warranty and vehicle reliability will continue to play dominant roles.
The study also suggests that automotive companies need to align business objectives around their quality philosophy in order to deliver continuous improvement, a concept that conflicts with traditional approaches to quality management. Additionally, the study recommends that the automotive industry collaborate with other manufacturing sectors to benchmark and generate new solutions for improving quality. Automotive quality methods have been adopted by the pharmaceutical, aerospace and defense industries, and additional collaboration will help identify where other harmonized processes can be adopted.
"As a result of ongoing industry improvements in product quality, shifting consumer perceptions of quality are driving a focus toward more predictive tools," said Dave Lalain, vice president of commercial development at AIAG. "The survey we conducted establishes quality benchmarks for the automotive industry, which will help identify initiatives for us to continue to drive our members' success."
AIAG will use the results of the survey to identify and further investigate work streams to develop and deploy common quality best practices and standards.
About AIAG
AIAG is a unique not-for-profit organization where, for more than 30 years, OEMs, suppliers, service providers, government entities and individuals in academia have worked collaboratively to drive down costs and complexity from the supply chain via global standards development and harmonized business practices. AIAG membership has grown to more than 960 members include renowned OEMs, such as Caterpillar, Chrysler Group, Ford, General Motors, Honda, Navistar, Nissan, Toyota, and many of their parts suppliers and service providers. For more information, visit www.AIAG.org.
Author: