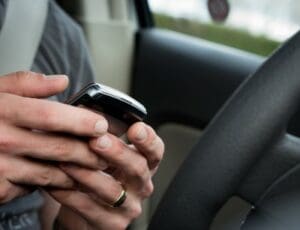 Alexandria, VA – The American International Automobile Dealers Association (AIADA) and its Affinity Partner, Federated Insurance, are joining forces to bring attention to the growing and serious problem of distracted driving.
Through the partnership, Federated Insurance is offering a free copy of its video, "In the Blink of an Eye," to AIADA members. The video reveals the devastating, real-life consequences of distracted driving. Dealers can also request accompanying materials to increase awareness of the problem among their employees and within their local communities. To view a clip of the video, click the video player below. To secure a complimentary copy, click here.
As AIADA's Affinity Partner, Federated Insurance provides members with superior products, risk management resources, customer service, financial strength, mutual structure, and association relationships. Visit AIADA.org/federated-insurance to learn more.
Through its Affinity Partner program, AIADA joins forces with companies that provide dealers with great value on essential products and services to meet their critical business needs. For information on AIADA and its Affinity Partners, visit AIADA.org/member-benefits.
About AIADA:
Established in 1970, AIADA is and continues to be the only association whose sole purpose is to represent America's 10,000 international nameplate automobile franchises that sell and service the following brands: Acura, Aston Martin, Audi, Bentley, BMW, Ferrari, Honda, Hyundai, Infiniti, Jaguar, Kia, Land Rover, Lexus, Maserati, Maybach, Mazda, Mercedes, MINI, Mitsubishi, Nissan, Porsche, Rolls Royce, Saab, Scion, Smart, Subaru, Suzuki, Toyota, Volkswagen, and Volvo. These retailers have a positive economic impact both nationally and in the local communities they serve, providing more than 500,000 American jobs.
Author: