There are sessions that discuss why not to use social media and there are sessions that demonstrate why social media is a necessity for your dealership, confused yet? "10 Things I Hate (and LIKE) About You" will be a high energy debate between a successful dealer and a social media expert who will go head-to-head on the hot topics in the industry. Does inventory on Facebook even matter? How can Twitter make you money if you have no followers? The answers may surprise you. Alexi Venneri and Jim Flint are sharing their expertise with you.
What action items will you take back to the dealership?
1. See real examples of what works and what doesn't on dealer social media sites.
2. Get specific examples of dealer results – not just theory on what could or should happen.
3. Ten areas dealers need to avoid.
4.Actionable ideas dealers can implement to finally make social media drive traffic to your stores.
Click here to watch their video: http://www.youtube.com/watch?v=Cfe3GDXBdeE

With more than 14 years of experience in automotive sales and marketing, Jim Flint knows what it takes to drive retail sales in tough business climates.  He's been responsible for the development of integrated business plans for Toyota, Nissan and Mazda.  His combination of sales operations, financial analysis and marketing has given him broad experience in developing solutions that drive real-time, bottom-line results.
Today, Flint is the corporate director of Interactive Sales and Marketing for a multi-line, multi-state group of dealerships.  His focus is on crafting innovative interactive marketing plans that grow leads and increase conversion ratios, sales and profitability.  With the budget pressure that most companies face today, it's more important than ever to be able to track results and ROI and deliver the greatest efficiency for even the smallest of investments.  So how does that work with Facebook and other social mediums?  He will speak to the 10 things that dealers hate and "like" about Facebook and how the John Eagle Dealerships are doing everything they can to turn the Facebook phenomenon into a relationship-building referral machine.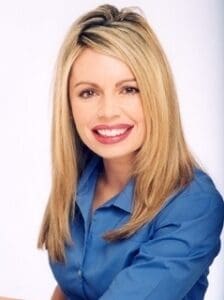 Alexi Venneri is co-founder & COO of Digital Air Strike, one of the fastest growing full service social media marketing and reputation management companies in the automotive industry. The solutions have been built by dealers for dealers and have a track record of generating more web site traffic and more loyal customers. Venneri was most recently president of Auto Media/Blue Flame 6, one of the largest automotive advertising agencies, owned by The Van Tuyl Group. Prior positions also include vice president of marketing, PR and investor relations at DealerTrack; chief marketing officer at Who's Calling; and director of marketing for the Major League Baseball team Seattle Mariners.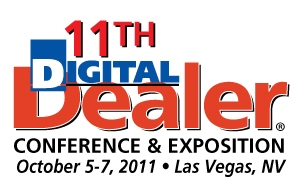 11th Digital Dealer® Conference & Exposition Featured Speakers: Jim Flint and Alexi Venneri — 10 Things I Hate (and LIKE) About You: A dealer and a social media guru go head-to-head on the good and bad of social media for dealerships.
We're building out the agenda, selecting speakers and topics for more than 80 sessions that are laser-focused on all things digital – Your Best Bet for Success! www.DigitalDealerConference.com
Author: