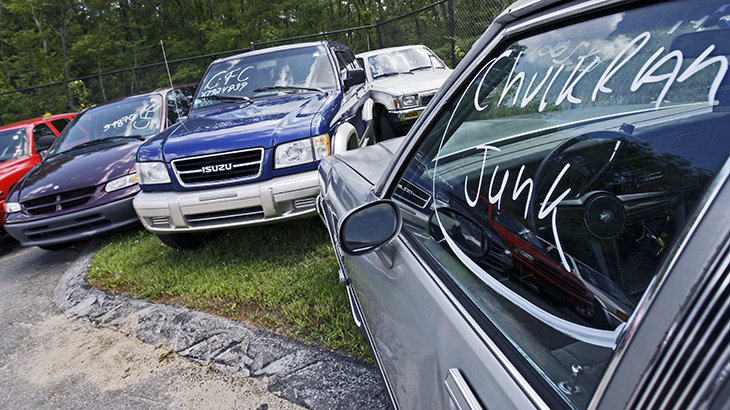 A car dealer's scientific guide to the 10 worst used vehicles, according to Yahoo.
Quality is something we all want when it comes to cars, especially older used ones. But how do we get it?
I have been studying this question in one form or another for nearly 14 years now. I began my automotive career as a car dealer, buying and selling hundreds of vehicles a year. As time went on, I became an auto auctioneer, a remarketing manager and a part-owner of a wholesale auto auction.
I saw thousands of cars come and go through the auction block during the course of each year, and as my worked changed, so did my understanding of quality. The overwhelming majority of the time, cars and trucks considered reliable in their early days would draw the strongest bids. But it wasn't always true; I observed some models experience costly transmission failure just as the odometer rolled past the 100,000-mile mark, while others would exhibit everything from blown head gaskets, to chronic rust issues to inoperative battery packs for hybrid vehicles.
Click here to read the entire article >>
Author: