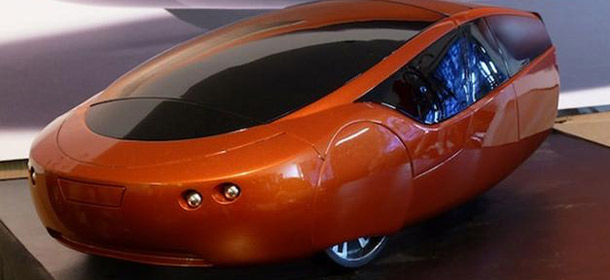 A 3-D printed electric car that can drive across the U.S. on 10 gallons of gas, from Entrepreneur.
The applications for 3-D printing are being driven in a new direction.
If you were planning a cross-country road trip, how much would you budget for gas? For Cody and Tyler Kor and their dog, Cupid, they'll be figuring just 10 gallons each way for the 2,900-mile journey from New York to San Francisco and back. And Hint: it has a little something to do with 3-D printing.
The brothers will be following in the footsteps of car enthusiast Horatio Nelson Jackson and mechanic Sewall K. Crocker, who made the same journey with their dog Bud in 1903. It took Jackson and Crocker more than 63 days and 800 gallons of fuel to accomplish the first cross-country automobile journey in a 20-hp Winton. The Kors, by contrast, have planned their journey to take a bit more than 44 hours, allowing for human and canine potty breaks, in a considerably more futuristic vehicle: the largely 3-D printed, three-wheeled electric car dubbed the Urbee 2.
Click here to read the entire article >>
Author: