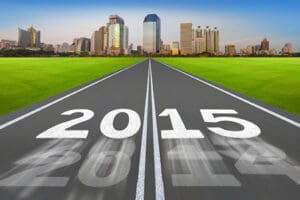 6 Challenging Scenarios Dealerships May Face in 2015, from Dealer Marketing Magazine.
New-car sales this year will reach more than 16.4 million units, the best performance since 2007. We are all quite thankful. Can we expect a repeat in 2015?
Yes, in fact, says Reuters, citing J.D. Power, Edmunds and others. That is certainly a cheerful forecast for all of us who rely on auto sales and services for our livelihoods. Still, OEMs and dealerships alike will face increasing pressures on their business operations.
Some of these challenges are likely to be:
1. Increasing Competitive Pressures
Consolidation and acquisition of dealer groups by those with very deep pockets puts them in strong position to own their markets.
2. Sales Pressures
Improve facilities, train staff, focus branding, master inventory management, and add technologies that make sales, F&I and service processes more efficient, streamlined, and profitable, including those that improve lead conversion rates and disrupt the traditional buy cycle to put buyers back in the market sooner.
Click here to read the entire article >>
Author: