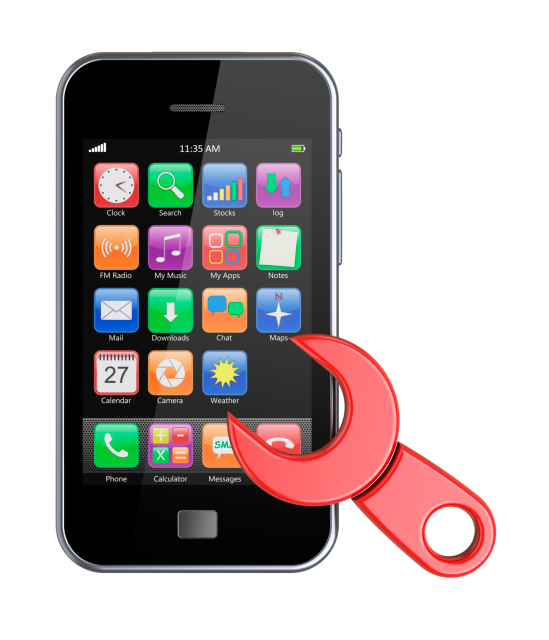 On January 9, 2007 Steve Jobs announced the launch of the iPhone at the Macworld convention and launched a revolution in the way people consumed the web.As Apple and their competitors began shipping millions of smartphones to the masses, the need for websites compatible with the smaller screen became critical. The answer came in the form of a "mobile website". The mobile website was designed as a separate site that would be served up whenever servers detected that users were on mobile devices. Then, on January 27, 2010, Steve Jobs again changed the rules by introducing the iPad at an Apple press conference. Website providers again scrambled to update their strategies.
Many dealers still have these old mobile websites. Unfortunately, the mobile website is a 2007 solution to a 2013 problem. Dealers should hate their mobile websites for the following reasons:
Reason 1: You're spending too much money. Logic tells us if we build a desktop site and a mobile site separately, it will cost more than building a single website. That same logic states that maintaining two dealership websites takes more time than maintaining one. Two separate sites increase the chance for errors, omissions, or situations where each site contains different data. Save time and money by building one Responsive website.
Reason 2: Your SEO is not what it could be. Both Google and Bing have gone on record stating their preference for Responsive website design. For the search engines, a single website translates into easier indexing. It also increases the likelihood of delivering desired content to the user. With multiple websites, a dealership's inbound linking strategy becomes confusing. Should you work to build links to your desktop or to your mobile site? The choice is clear: a single Responsive website results in superior SEO.
Reason 3: You've got 2 website addresses. Maintaining two website addresses is a band-aid approach. Having both a mobile and desktop website is a sloppy solution that delivers poor results. What happens if a desktop user Facebook-shares a page on your main website, but mobile shoppers click on the links? Redirects happen poorly, delivering the wrong pages to the user and increasing abandon rate. Responsive web design produces consistency. One site with the same content and user experience.
Reason 4: Your Analytics are difficult to track. Website analytics help answer many questions in a dealer's marketing strategy, but two URLs results in misleading and confuses statistics. To get a true picture of your dealership's website results, you may need to combine multiple reports and layer information. With a single website, you have a single analytics report showing you where the website succeeds and where it needs attention.
Reason 5: Your users hate your mobile website. Why? A separate mobile website is doomed from the beginning. Shoppers are provided with differing user-experiences depending on the device used. In many cases conflicting content arises since the sites are maintained separately. In addition, nearly every mobile website is "limited function", meaning that not all of the content from the main website is included. For reasons listed above, a mobile shopper may be sent to pages that don't exist, have conflicting information, throw the user onto a desktop site, or simply show an error page. The old strategy of using redirects doesn't always work, and is again…a band-aid strategy.
It's time to step back a bit and re-evaluate the reactive strategy of multiple websites. Is it feasible to create a new website for every new mobile device that hits the market? Of course not. It's time to replace band-aid tactics with a strategic approach and build a single website that responds to any device used. Once the decision has been made to move forward with a single Responsive website, a dealer no longer needs to worry about new devices hitting the market. Your dealership will already be compatible. Focus on effective marketing and stopping fighting technology.
Author: