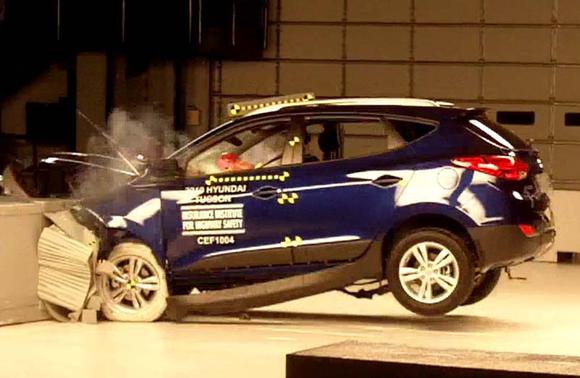 5 auto brands that fared the worst in the IIHS crash safety tests, according to Motley Fool.
Last week we examined the importance of fuel economy for the typical consumer. While I might be in the minority when it comes to fuel efficiency, it's quite evident that the majority of consumers prefer improved gas mileage from their previous vehicle, and it's blatantly obvious from a government level that significantly better gas mileage is expected within the next decade or two.
However, I would contend that for families and some individual consumers a vehicles safety rating also ranks pretty high up on the list.
The importance of safety
According to the leading authority on automotive crash testing, the Insurance Institute for Highway Safety, or IIHS, the difference between a vehicle rated "good" versus "poor" can be enormous (for context, the IIHS ratings scale is: good, acceptable, marginal, and poor). In a moderate overlap front collision, which is where 40% of a vehicles' width strikes a deformable barrier at 40 mph, the driver in a vehicle rated good is 46% less likely to die than a driver in a poor-rated vehicle. Similarly, even a driver in an acceptable or marginal-rated vehicle is 33% less likely to perish than the driver of a poor-rated vehicle. That's how important this IIHS safety information can be to the consumer.
Click here to read the entire article >>
Author: