Automotive dealers and managers have always connected with their customers and communities. In the age of digital marketing, something has got lost in translation. With over 955 million active users, Facebook represents the world's largest local community. Patrick Workman is sharing his expertise with you.
What will you learn and what action items will you take back to the dealership?
Learn how to turn your customers into an army of advocates for your dealership to generate more repeat and referral business.
Learn the secret to an engaging Facebook content strategy.
Learn how to create targeted Facebook ad campaigns that will engage your local communities and amplify your message.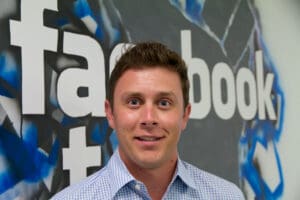 Patrick Workman is client partner, Autos at Facebook. He is responsible for developing collaborative relationships with dealership groups and digital marketing providers. Previously, Workman was vice president of regional, dealer, and global product development at FordDirect. There, he identified, tested and launched new digital products and services for Ford, Ford Regions and Ford/Lincoln dealerships. Prior to FordDirect, he held multiple positions with Dealer.com. Previously, he was the e-commerce director and general sales manager at Pierre Automotive Group and zone manager at Ford Motor Company.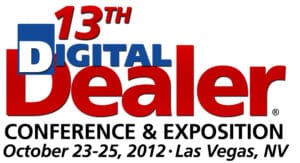 A 13th Digital Dealer® Conference & Exposition Featured Speaker: Patrick Workman presents:  Facebook 2012: Turn your customers into evangelists.
We're building out the agenda, selecting speakers and topics for more than 100 sessions that are laser-focused on all things digital.
The Digital Dealer Conference & Exposition is the premier educational conference and expo dedicated to Internet and technology solutions for automotive professionals. Digital Dealer events deliver the largest array of speakers, peer to peer opportunities, and exhibit hall offerings – all carefully designed to impart cutting edge business strategies. With an audience of the industry's most progressive dealers and managers and the most innovative conference format, Digital Dealer provides the ultimate learning and networking environment.  For more information, visit:  www.DigitalDealerConference.com
Author: