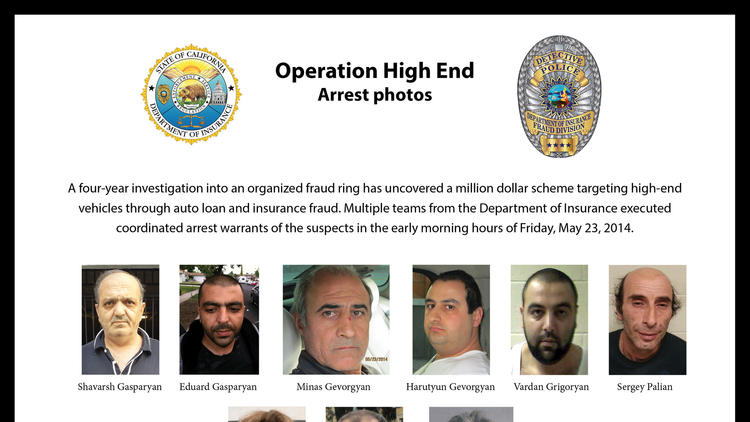 Insurance scam investigation leads to arrests, according to LA Times.
A four-year investigation ended Friday with 12 arrests, and more expected, in connection with a million-dollar auto theft ring that allegedly ripped off car dealerships and insurance companies in the Los Angeles area.
The California Department of Insurance said charges have been brought against 17 people in Los Angeles and one in Fresno.
The ring, according to the state agency, used phony credit cards and bogus bank accounts to purchase 21 high-end vehicles — including cars made by Mercedes, Audi, BMW and Lexus — from 18 different Los Angeles dealerships.
They insured the vehicles and crashed them, the Department of Insurance said, in staged wrecks that often involved multiple vehicles driven by members of the ring. They then made insurance claims on the damage and defaulted on the loans. Three of the cars were exported out of the country.
Click here to read the entire article >>
Author: