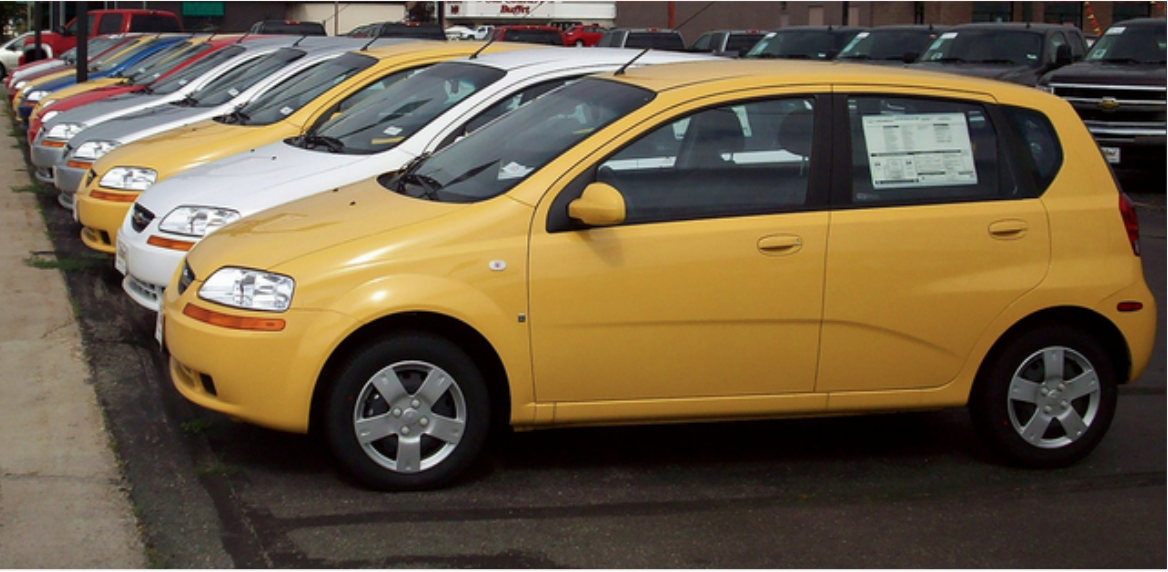 Driving a car is a quintessential part of American life, so becoming an auto dealer is a great career option. Whether an aspiring auto dealer is interested in selling new or used cars, every state has a similar process they'll have to follow. The first steps are getting licensed and bonded.
Every auto dealer will have to get an auto dealer surety bond before they go into business. A surety bond is a line of credit extended by a bonding agency in order to protect the customers in case the auto dealer fails to meet the standards of their industry. The full auto dealer surety bond amount varies from state to state and it can go as high as $50,000. Dealers with good credit will usually have to pay between 1% and 5% of this bond, i.e. anywhere between $250 and $1,250 annually. Those with bad credit will have to pay between 5% and 15% of the bond amount. Fortunately, if you are an auto dealer, you yourself can have an impact on that number.
Here are 4 money-saving tips to help reduce your auto dealer bond cost.
Tip #1: Pay off your debts
According to a survey by the National Foundation for Credit Counseling, 30% of respondents would be afraid to tell people their credit scores. But for those who have less-than-stellar credit, the consequences of bad credit are bigger than possible embarrassment. Bad credit carries a lot weight, especially if you're trying to get an auto dealer surety bond.
The applicant's credit score is the most important factor that affects their surety bond rate. Put simply, improving your credit is the quickest way to save money when getting bonded. This means paying off unpaid collections, tax liens, and civil judgments. If you're in the black on these things, you're considered a lower lending risk.
That being said, certain aspects of your record are hard to control. For instance, if you've filed for Chapter 11 in the recent past, there's little that can be done about it. Similarly, though being a US citizen goes a long way towards improving one's credit rating, the naturalization process is long, costly, and difficult. However, paying off existing debt is a great way to fix a poor credit score.
Tip #2: Talk to credit agencies
While paying off your existing debt is great, if you're looking to improve your score by a lot, you should be proactive in dealing with credit agencies. You should monitor your credit to spot incorrect information and dispute it. Credit agencies like Equifax and TransUnion have ways to dispute incorrect charges, so take advantage of them if you find a mistake in your records.
A credit agency can do a lot more than just fix mistakes. As Liz Weston of MSN Money says, "If you've been a good customer, a lender might agree to simply erase that one late payment from your credit history." If there's a mistake on the borrower's part, they can still appeal for a "goodwill adjustment" from a lender. An agency like Visa may respond to your extenuating circumstances by erasing the blot from your record. It's not guaranteed, but it's the sort of credit improvement that can only happen if you begin talking to a credit agency. Best of all, it doesn't cost a thing.
Tip #3: Only apply with surety bond professionals who do "soft" credit pulls
Hard credit inquiries pull down your credit score. As Credit Karma explains, "your credit score is penalized for multiple hard inquiries to encourage consumers not to apply for too much credit at one time." Some surety bond agencies do credit checks by blasting out your information to subsidiary agencies, which do credit checks of their own. This mean multiple hard credit checks that all damage your credit record. A "soft" credit pull doesn't adversely affect your score, so don't get caught in the "hard pull" credit trap. Make sure you only deal with agencies that do "soft" credit pulls.
Tip #4: Choose the right agency
Some smaller bonding agencies will broker their business through other bonding agencies. This usually tacks on fees, since there are a lot of additional companies each doing a little work that you end up having to pay for. Go with a top-tier bonding agency. A large agency can underwrite bonds in-house, saving you time, and cut special deals based on their volume, saving you money.
Watch our educational video for more money-saving tips that help lower your bond cost even if you have bad credit. We also have a page with information on how to save up to 500% on your auto dealer surety bond. Do you have any other tips for improving a personal credit score? Let us know in the comments below!
Author: