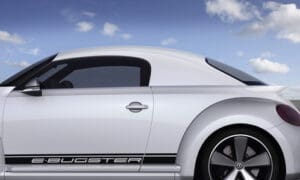 DETROIT, Mich. – The North American International Auto Show (NAIAS) 2012 opened its doors to over 5,000 journalists from 55 countries this morning, who witnessed the unveiling of 27 vehicles seen for the first time ever. NAIAS is in the middle of its two-day press preview, and show organizers said they expect approximately 40 total new-vehicle introductions.
"This week the NAIAS is the center of the automotive universe," said Bill Perkins, chairman, NAIAS 2012. "The floor of Cobo Center is alive with journalists from around the world gathering stories and putting miles on their shoes while covering the 35 press conferences, so much so our web site received the highest traffic ever. What a day we had here in the Motor City!"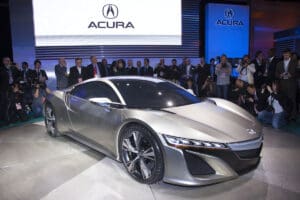 Worldwide vehicle introductions unveiled today include:
Acura ILX Sedan
Acura NSX
Acura RDX
Audi Q3 Vail Crossover
Bentley Continental V8
BMW ActiveHybrid 5
Cadillac ATS
Chevrolet Code 130R Concept
Chevrolet Sonic RS
Chevrolet Spark
Chevrolet Tru 140S Concept
Dodge Dart
Ford Fusion
Hyundai Genesis Coupe
Hyundai Veloster Turbo
Lexus LF-FC
Mercedes-Benz 300 SL
Mercedes-Benz E300 Hybrid
Mercedes E400
MINI Roadster
Nissan Pathfinder Concept
Porsche 911 Carrera Cabriolet
Porsche Cayman R
Smart-For-Us Concept
Volkswagen E-Bugster Concept
Volkswagen Jetta Hybrid
Volvo XC60 Plug-in Hybrid Concept
NAIAS Sponsors
The NAIAS would like to thank its premier sponsors: Delta Air Lines, DENSO, Johnson Controls, KPMG, Michigan Economic Development Corporation, Michelin, ZF Group, as well as its official sponsors: AutoTrader.com, ion Television, MSN Autos, Panasonic Automotive, and Schaeffler. Charter One, part of the RBS group, is the Presenting Sponsor of Charity Preview.
About the North American International Auto Show
Entering its 24th year as an international event, the NAIAS is among the most prestigious auto shows in the world, providing unparalleled access to the automotive products, people and ideas that matter most – up close and in one place. One of the largest media events in North America, the NAIAS is the only auto show in the United States to earn an annual distinguished sanction of the Organisation Internationale des Constructeurs d'Automobiles, the Paris-based alliance of automotive trade associations and manufacturers from around the world.
Author: