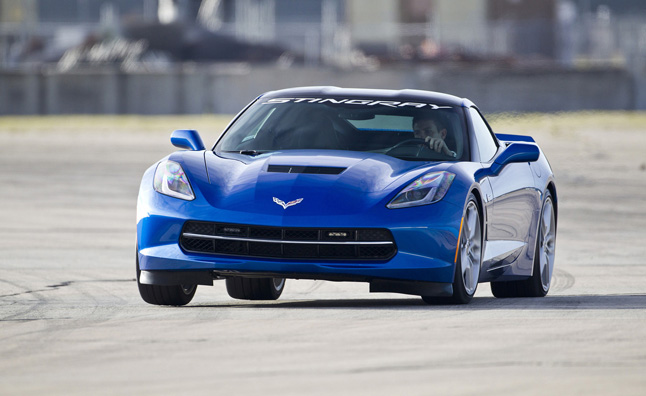 2015 Corvette gets digital performance driving coach, according to AutoGuide.
The company just announced that it will offer a "performance data recorder" in the 2015 Corvette Stingray. Equipped cars will be able to record driving including track laps for playback with "motorsport-inspired" telemetry recording. In other words, Chevrolet is bundling the Corvette with a computer that will record your laps to pinpoint areas where you can improve.
It will record video footage from the driver's perspective out the front of the car in 720p while an in-cabin microphone records audio. In total, the system uses three components to offer information on any given drive route. First, there's the HD camera and microphone. Second, the self-contained telemetry recorder uses a dedicated GPS unit that operates five times faster than the in-dash system for more precise information. It also tracks engine speed, gear selection, braking force and the angle of the steering wheel.
Third, there is an SD card slot in the glove box that drivers can use to move recorded footage and information onto a computer. Chevrolet says an eight gigabyte card will be able to record roughly 200 minutes of video while a 32 gigabyte card can hold over 13 hours of footage.
Click here to read the entire article >>
Author: